Tennessee State vs. Austin Peay Softball
Thursday, March 29th | First Pitch: 5:00pm
Clarksville, TN | Cheryl Holt Field

Clarksville, TN – Austin Peay State University's softball team will close out its four-game Ohio Valley Conference home stand, 5:00pm, Thursday, with a single game against Tennessee State at Cheryl Holt Field.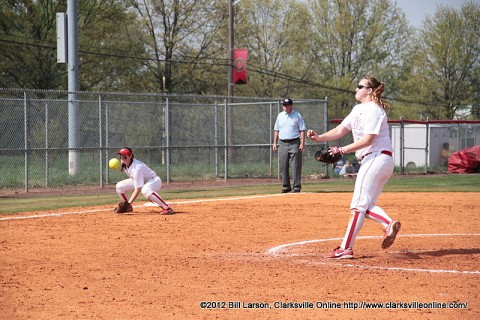 The Lady Govs (9-16, 3-8 OVC) are coming off a conference winning weekend, taking two of three from Morehead State, while the Lady Tigers (10-17, 3-5) enter off a 1-2 weekend versus Tennessee Tech.
This is an important game for both schools as they fight to earn a spot in the conference's post-season tournament. Austin Peay, meanwhile, also is seeking to close out its home stand with a 3-1 mark and gain a measure of payback after Tennessee State won both games in Nashville last week.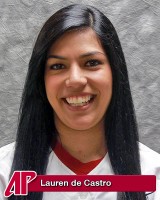 Sophomore pitcher/first baseman Lauren de Castro — the reigning adidas® Ohio Valley Conference Player of the Week after a batting for the week at a .611 clip, including a five-for-five hit performance against TSU in the second game last week's doubleheader — leads the Lady Govs offense with a .370 batting average. She also leads the team in runs (14), RBI (16) and home runs (4).
Freshman infielder Paige Neely and senior catcher Amy Mills follow de Castro with .286 and .281 batting averages, respectively, on the season, but both are coming off their season's best offensive weeks of the season. Mills hit for a .444 clip last week and a team-best five RBI, while Neely recorded a .385 average, with three runs scored and two stolen bases.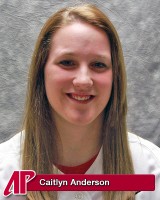 Austin Peay also got a boost at the plate from sophomore Caitlyn Anderson, who was inserted into the starting lineup in the outfield and responded by hitting .385 over the week's action.
In the circle, de Castro tops the pitching staff with a 4-4 record and a 2.49 ERA to go with 39 strikeouts in 59 inning of work.
Junior Morgan Brewer (4-7) is coming off her season's best week, going 2-1 in four appearances last week with a 1.50 ERA and 18 strikeouts in 23.1 innings. Overall, she has a team best 54 strikeouts in 72 innings.
Tennessee State enters the game being led at the plate by Jordan Rehl's .290 batting average, while Devin Amar leads the Tigers with 13 RBI.
Shea Morris (7-9) leads the TSU pitching staff with a 3.03 ERA and 108 strikeouts in 101.2 innings pitched.