APSU Sports: Austin Peay Men's Golf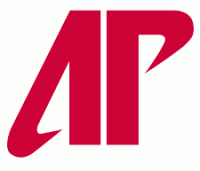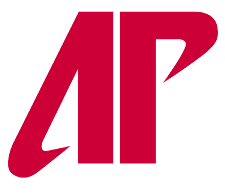 Clarksville, TN – A second-place finish at the COG Mizzou Intercollegiate has earned junior Dustin Korte, of the Austin Peay State University men's golf team, Ohio Valley Conference co-Golfer of the Week honors.
Korte shot a six-under par at The Club at Old Hawthorne, trailing host Missouri's Ryan Zech by two shots at the Tigers home tournament. Three shots behind Korte was Missouri's Jace Long – a 2011 PING Golf All-American – in fifth place.
As the case has been for the Govs all season, another strong field and another challenging golf course did not prevent another strong finish. Korte shot 70-69-71 for a three-round 211, which happened to be his season's best 54-hole score, contributing to the team's third-place finish.
"Dustin is playing really well and it's a product of his hard work," head coach Kirk Kayden said. "He really wants to win a tournament, but even more so, he wants to see his team win. It's exciting because I think he wants a team win more than an individual win. That's the mentality for these guys right now."
The Metropolis, IL native was in the mix from the start. He had a fairly uneventful first day, finishing at five-under par after 36 holes. In the first round, he made three birdies, picking up his only bogey in the second nine holes. It was late in the second round when Korte began to come alive. He made three birdies in five holes and finished with six birdies against three bogeys over the second 18 holes.
By virtue of his second-place individual standing and the Govs third-place team standing, Korte played head-to-head with eventual winner Zech in the final round. Take away a double-bogey on No. 13 and Korte would have been in a two-man playoff. However, the double meant Korte had to make birdie three times over his final four holes to card a respectable final-day 71.
Korte shares the OVC Golfer of the Week award with Tom Robson, of Jacksonville State. Robson shot an even-par 216 to win the Gamecock's home tournament – The Grub Mart Intercollegiate – held at Silver Lakes Golf Course.
This is the sixth time the Govs have had a player named OVC Golfer of the Week and the third time for Korte. Sophomore Trey Tarpley has earned the award twice in the fall, while sophomore Marco Iten has won it once.
Sections
Sports
Topics
APSU, APSU Athletics, APSU Golf, APSU Men's Golf, APSU Sports, Austin Peay State University, Clarksville TN, Dustin Korte, Gamecocks, Jace Long, Jacksonville State, Kirk Kayden, Marco Iten, Metropolis IL, Missouri, Mizzou Intercollegiate, OVC Men's co-Golfer of the Week, Ryan Zech, Silver Lakes Golf Course, The Club at Old Hawthorne, The Grub Mart Intercollegiate, Tigers, Tom Robson, Trey Tarpley