Austin Peay Baseball vs. Middle Tennessee
Wednesday, April 18th, 2012 | First Pitch: 6:00pm
Murfreesboro, TN | Reese Smith Jr. Field (2,600)

Clarksville, TN – Austin Peay's baseball team begins a six-game road trip – its longest of the 2012 campaign – when it visits Middle Tennessee for a 6:00pm, Wednesday non-conference contest.
It is the second half of the annual home-and-home series between the two in-state rivals. The Govs won this season's first meeting, 10-3, last Wednesday in a game that saw 19 pitchers take the mound.
Austin Peay returns to action after winning a three-game Ohio Valley Conference series against Murray State, 2-1, last weekend. The Govs lost the opener, 13-7, as the defense committed six errors, including four in the ninth inning.
Austin Peay then won Games 2 and 3 in walk-off fashion: senior Tyler Childress hit a leadoff, walk-off home run to secure a 9-8 win in Game 2 while outfielder Cody Hudson hit a one-out solo home run to end Game 3 with APSU winning 13-12 in 10 innings.
The Govs are 5-3 in their last eight games following a 7-game win streak. In addition, the Govs have won 12 of their 17 contests (.705 win percentage) since ending a 3-game losing streak in mid-March. Austin Peay has not lost an OVC series since the end of the 2010 season – a streak of 13 consecutive series.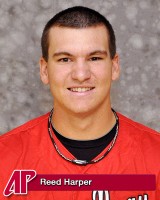 Austin Peay's offense has scored 8 or more runs in 11 of its last 16 contests (posting a 10-1 record when scoring 8 runs during that stretch) and is averaging 8.7 runs and batting .302 during that span. Center fielder Michael Blanchard leads the team with a .429 batting average and a .536 on-base percentage (11 walks) during those 16 games.
Shortstop Reed Harper (.368), catcher P.J. Torres (.368), and second baseman Jordan Hankins (.338) are the next three batters ranked behind Blanchard during the stretch. Midweek starter Andy Cox will take the mound for his season's fourth start, he threw one scoreless inning in last week's outing against Middle Tennessee.
About Middle Tennessee
The Blue Raiders host Austin Peay in the second of two midweek contests, they play at Vanderbilt, Tuesday. Following its loss at Austin Peay last week Middle Tennessee traveled to Troy and dropped two of three in a Sun Belt Conference series but remain third in their league race.
Sophomore shortstop Trent Miller hit his team-leading 10th home run at Troy after belting his season's 9th round-tripper against Austin Peay and he leads MTSU with a .370 batting average and a .681 slugging percentage.
Senior first baseman Justin Guidry ranks second on the team in batting average (.348) but leads the team with a .419 on-base percentage that is boosted with 11 walks.
Redshirt freshman Keaton Baker will get the starting nod, Wednesday, it will be his first career start with MTSU – he has made eight relief appearances this season.
Long Road Ahead For Governors
Austin Peay will take to the road for the bulk of its remaining schedule. The Govs will play 14 of their final 21 games away from Raymond C. Hand Park. Last season, APSU played 13 of its final 20 games on the road, posting a 15-5 mark during that final stretch.
Cardiac Govs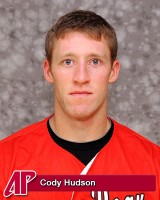 The Govs have five walk-off victories to their credit this season, including three in extra innings. Junior Cody Hudson became the latest walk-off hero with his 10th inning solo blast against Murray State, April 15th. That followed a walk-off leadoff home run by senior first baseman Tyler Childress the day before.
The Govs went 34 days between walk-off winners, senior third baseman Greg Bachman hit a RBI single against Arkansas State in a 10-9, 11-inning victory, March 11th.
Sophomore second baseman Jordan Hankins had a game-winning single in the Govs 10-inning victory against Iowa, March 3rd, and junior shortstop Reed Harper belted a walk-off solo home run against Illinois State, February 18th.
Monster Mash vs. Murray State
Austin Peay put together a rare weekend with the long ball against Murray State, April 13th-15th, putting up 12 home runs in the OVC series, including back-to-back five home run outings. It was the Govs highest home run total in an OVC series since 1996.
Eight Governors hitters recorded a home run in the series, including designated hitter Jon Clinard, who hit his first home run (2nd career) since April 3rd, 2010 and center fielder Michael Blanchard, who hit his fourth career home run.
Govs OVC Streak Continues
With its three-game series victory against Murray State, April 13th-15th, Austin Peay has not lost an OVC series since the next-to-last weekend of the 2010 regular-season, a streak of 13 consecutive OVC series won or tied.