Project produced by Grammy nominated Nashville producer Mark Moffatt
Nashville, TN – Australian-born Country entertainer Craig Morrison has released his debut U.S. single, "Fences," to Country radio in advance of his May 1st self-titled album release.
Morrison's U.S. debut features a pair of singles that made strong impressions recently with fans in Australia.  "Hot Kinda Love," written by Morrison, was named Country Song of the Year at the 2011 Australian Songwriter's Awards, while the music video was a Top 30 fan-favorite on Australia's Country Music Channel (CMC).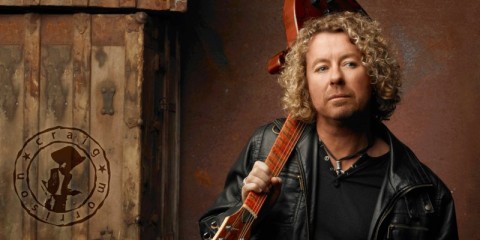 Morrison's follow-up "Fences" single shot into the Top 5 on the Australian Country Tracks chart earlier this year, with the video peaking at No. 23 on CMC.  The Aussie vocalist decided to release the song for his debut single in the States.
"'Fences' was the first song I found for this album, and I had to have it," says Morrison. "When I listened to the demo while on a radio tour, I just could not put it down. I love the message, as I believe life is about overcoming hurdles. Everyone can relate to this song in one way or another."
Released earlier this year in Australia, Craig Morrison will be available May 1st in the U.S. on all major digital platforms through Nashville-based digital distribution label GMV Nashville.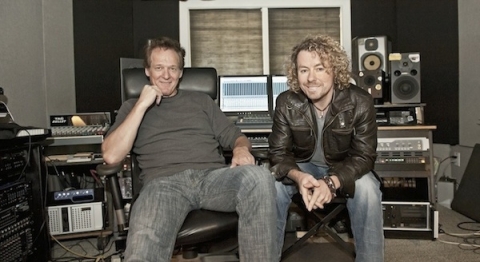 "When I first started to put this album together, I didn't have a specific direction initially, but I knew we wanted it to have a fun, up-tempo feel," says Morrison. "As time evolved, I found the album's natural progression was describing my journey through music and life. 'Fences' is a daily testament to how I live this musical journey… I climb."
Fellow Aussie and Grammy nominated record producer Mark Moffatt (Keith Urban, Gloriana, Jason Aldean) produced the project after Morrison relocated to Nashville in 2011.
"Recording with Nashville session players is an experience every artist should have," says Morrison. "We tracked live with six amazing players and then did incidental instruments like mandolin, banjo and backing vocals at Mark Moffatt's Big Dog Studios.  No shortcuts were taken, and I have no regrets.  This is truly the most amazing album, and I have enjoyed every minute of the recording process."
A Toyota StarMaker finalist in 2010, Morrison was chosen as Male Artist of the Year at the 2012 Central Coast Country Music Festival. Morrison is the son of renowned Australian artist Lucky Starr, widely regarded as a founding member of Australian Pop music and the first to record "I've Been Everywhere" and make it a No. 1 hit on the Australian charts.
For more information about Craig Morrison, visit www.CraigMorrisonMusic.com.