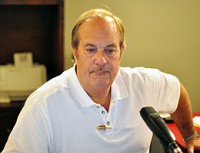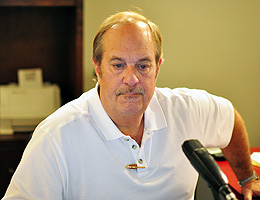 Clarksville, TN – Ward 11 City Councilwoman Kaye Jones has sent an e-mail to the local legislative delegation urging them to reject a recently approved revision to the Clarksville city charter.  Jones said the charter is only "half done" and "doesn't represent the wishes of the citizens of Clarksville."
The Clarksville City Council recently approved revisions made to the charter by a special commission of community leaders appointed by Clarksville Mayor Kim McMillan. The state legislature is expected to review the charter, and if approved, will send it back to the city council for another vote. It must pass the council with a two thirds majority vote to become official.
The council was having problems getting the two-thirds majority vote needed to send the document to the legislature, which is required by law.  City councilman Nick Steward was the deciding vote on the latest vote, after opposing Mayor McMillan's recommendations previously.
Jones sent her request to Tennessee State Senator Tim Barnes, and  Representatives  Joe Pitts and Curtis Johnson.
Jones said she felt the charter deserved more attention than it received and shouldn't be used as a "quick fix" for an ethics issue that's already addressed in an ethics policy within the city.  Jones said in her e-mail, "As I sat through the Charter Revision Committee, where all of the public represented were chosen by Mayor Kim McMillan, with no input from the city council, it was evident they would vote for anything that Mayor McMillan backed."
Jones continued in her email by saying, "On the few times that members of the City Council asked for changes or made comments, we were disrespected, and often ridiculed for asking questions or proposing changes that our constituents asked us to address.  I personally attended, but did not feel invited to be a part of the conversation without being ridiculed."
The story was first reported by WJZM radio news, and since the report, councilwoman Jones has sent an email to her constituents explaining her decision to contact the legislators.  In her email she was curious about how the story was "leaked" to the press, and by whom.
"For some unknown reason, the email sent to Senator Barnes was made available to the local press and I have been called by several news medias to discuss my letter. My email was simply an attempt to have the voice of the citizens that did not agree with the version heard, and as a voter, also have my opinion heard.

I appreciate all of you who have called or contacted with your support of my intentions. I promised you when I ran that "your" voice would be heard, and that my vote belonged to the people of Clarksville, and I still stand by that promise. It would appear that someone is trying to make a political statement out of this email, and it was not meant to be. I am not sure why it even went public.

I have received no response from Sen. Barnes, and do not know who made it public."
Kaye Jones' interview on WJZM can be heard here: www.wjzm.com/podcasts