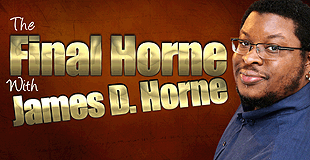 Clarksville, TN – Cam Newton dazzled the National Football League in his rookie year, but did that make him the best quarterback in the NFL. There's so many ways to distinguish quarterbacks.
You can compare them by the passer rating (both the NFL's and ESPN's), by passing yards, by touchdowns, by fourth quarter comebacks, by wins or by Super Bowl championships or the lack thereof.
But another way to compare is just simply by your gut and feel.
People scoffed when Eli Manning said he was an elite quarterback and then he went out and proved it by beating Tom Brady, again, and thusly doubling up the total of Super Bowl rings won by older brother Peyton Manning. But Brady still has three rings and getting to five Super Bowls and winning three is still an accomplishment
But since so many quarterbacks today have won multiple rings and set passing records the only way I can decide who are the top 10 quarterback heading into this season is through my gut and intuition.
And since my gut has been filled with so much good home-grilled BBQ lately, it's so ready to share the list with you,
Big Dog's Top 10 Quarterbacks
10. Jay Cutler, Chicago Bears: There's just something about the way Cutler plays that entertains me. He just gets it done. And I'm not going to lie, being with Kristin Cavallari doesn't hurt. Neither does the fact he broke it off with her first and she came back to him. Now that's a player.
9. Ben Roethlisberger, Pittsburgh Steelers: On the field Roethlisberger is a great talent, a fighter and won two rings. Many have tried knocking him out of a game and it never happens. Learning this new offense maybe the best thing to happen to him and will keep him worrying about things on the field.
8. Matt Schaub, Houston Texans: Oh if Matt Schaub would not get hurt every year, because with Andre Johnson and Arian Foster, he has exactly what he needs to win Super Bowls.
7. Peyton Manning, Denver Broncos: Manning is on the list out of respect. He didn't play last year and we still don't really know how good he will be. Still it's Peyton Manning.
6. Michael Vick, Philadelphia Eagles: He just has to stay healthy and things should be better now that DeSean Jackson is healthy. But you know who makes Vick ever better? LeSean McCoy. Why? Because the more McCoy is used the more potent Vick becomes when he scrambles because the defense won't be able to solely focus on him and expect it as much.
5. Cam Newton, Carolina Panthers: Newton arguable turned in the greatest season by a rookie quarterback ever and this came after nearly everyone and their mother, including Jon Gruden, questioned this young man's ability. And better than proving everybody wrong, he knows he still has to get better.
4. Eli Manning, New York Giants: No one thought he'd get one Super Bowl ring … and then he got two!
3. Aaron Rodgers, Green Bay Packers: You really get no real argument from me that Rodgers is the best in the game. He has completely made Green Bay forget about that Brett guy and got the monkey off his back with his Super Bowl win. That saddest thing about Rodgers is the Packers could surround him with just a little more consistent talent.
2. Tom Brady, New England Patriots: TB's only problem is he's John Elway in reverse. But right now the Patriots are still the team to beat in the AFC. Most people are just jealous they don't have a super model wife defending him.
1. Drew Brees, New Orleans Saints:  Look of all the guys out there, Brees is a true gunslinger, a warrior-captain and leader of men.  Miami is still wishing they would have signed him and San Diego still have some regrets about picking Phillip Rivers over him back a few years ago. Want real proof of why he's the best, make him you fantasy league quarterback next year. The Saints need to pay that man!