APSU Sports: Austin Peay Tennis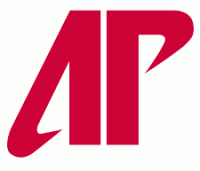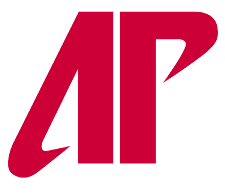 Clarksville, TN – Ross Brown, who has had 18 years of college head-coaching experience, has been named head tennis coach at Austin Peay State University.
Brown replaces Malik Tabet, who resigned last spring after three years as head coach.
Brown served as men's head coach at Evansville from 1991-2001 before moving to become Southern Indiana men's coach from 2001-08. He left the coaching profession after the 2008 season to serve as Fujairah Tennis and County Club general manager in United Arab Emirates for 2 ½ years. He spent the last 1 ½ years tending to family matters back home in Rockingham, Australia.
"The opportunity to work with men and women certainly is appealing with to me," Brown said. "I have had opportunity to coach (girls) at the junior level.  Austin Peay has a good tradition with tennis. The indoor facility adds to the program and the University, I understand, continues to grow. I also enjoyed my interaction with Coach (Cheryl) Holt (assistant athletics director).
"There were just so many positives that I liked about Austin Peay.  Everyone that I have met was so friendly.
"Austin Peay is close to Evansville and after being overseas for a few years, that was certainly appealing to me as well. It was just a good mix."
"I think Coach Brown brings a wealth of experience to the program," Holt said. "He has demonstrated he is very capable—he can coach the game of tennis. He has had successful careers at both Evansville and Southern Indiana.
"He has shown he has good success. He knows how to recruit. An international himself, he certainly has the contacts to recruit internationally if so chooses to do so.  He is an individual, who with his experience, will continue to help build both our tennis programs."
As a college head coach, Brown led Southern Indiana to the 2005 Great Lakes Valley Conference tennis championship with a 23-6 record and Brown was named Coach of the Year for his efforts.  He also coached Joe Epkey to the Division II National Championship match.
While at Evansville he recorded more than 100 victories and was named the 1994 Midwest College Coach of the Year.
In his time at Fujairah Tennis and Country Club he helped expand membership from 105 to 805. He also served as Director of the Maktoum Championships, the second largest sporting even during Ramadan in U.A. E.
He also served as co-owner and head professional at Advantage Court and Fitness in Evansville from 1997-2005. He also served as Competitive Edge and Junior Camp Director at the John Newcomb Tennis Ranch in Australia back in the mid-1980s.
His college coaching background has on the men's side, but Brown has coached several junior women tennis players at both Fujairah and Advantage, in particular Stephanie Hazlett, who won five national junior United States Tennis Association Titles and later played at Florida. He also coached Indiana and Kentucky High School champions.
In addition his two daughters, Bayley (Lewis College) and Brittany (Kansas/Evansville) went on to play college tennis.
"I feel like I have had maybe more success coaching young ladies in junior tennis than guys," Brown said. "I have coach several (women) who went on to receive college scholarship and when I was at Newcombe's Tennis Ranch I coached a young lady who reached the finals of the Mexican National Championship."
Brown believes his background and continuing passion for the sport will be reflective in his coaching style.
"I bring knowledge and experience to the program," Brown said. "I hope I also bring fun. Of course, the goal of any coach is to win conference championships.
"I believe I have good recruiting contacts—I want to get some foreign players—but I also want to focus on getting players from Tennessee and the south region. "