World Breastfeeding Week is August 1st-7th, 2012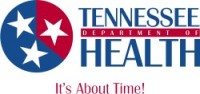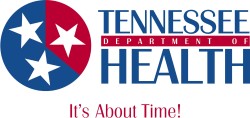 Nashville, TN – A new or expectant mother must make a lot of decisions that affect her health and the health of her baby. Among the most important: Should I breastfeed my baby? Governor Bill Haslam has declared August 1st-7th World Breastfeeding Week in Tennessee to demonstrate the state's ongoing support of this vital practice. As part of the recognition of this health observance, the Tennessee Department of Health is reminding all potential, expectant and new mothers of the importance of breastfeeding for both mothers and babies.
"Breastfeeding is the very foundation of optimal nutrition and health and is superior to formula for the vast majority of women," said TDH Commissioner John Dreyzehner, MD, MPH. "We fully support all efforts to encourage more mothers to nurse their babies."
Michael Warren, MD, MPH, FAAP, TDH director of Family Health and Wellness, says while breastfeeding can positively affect the short-term physical and psychological health of mothers and babies, it also has long-term beneficial effects.
"We often think about the benefit to babies, but breastfeeding has distinct benefits for mothers as well. Mothers who breastfeed are at reduced risk for cardiovascular disease, Type 2 diabetes, post-partum depression, breast and ovarian cancer and other debilitating conditions," Warren said.
"Babies who are breastfed reap multiple health benefits, including fewer respiratory and gastrointestinal infections and fewer ear infections," said TennCare Medical Director Jeanne James, MD. "Breastfed babies are also less likely to have allergic diseases, celiac disease or inflammatory bowel disease and are less likely to develop obesity or diabetes. They are also less likely to die from sudden infant death syndrome."
Beyond the physical and psychological benefits, mothers can save money, effort and time by breastfeeding. Employers can also save money by providing breastfeeding accommodations; breastfed babies tend to be healthier, meaning nursing mothers may be away from their jobs less to care for a sick child.
Tennessee lawmakers also support the vital practice of breastfeeding. The Tennessee General Assembly has passed laws protecting a mother's right to breastfeed in any location, public or private; prohibiting local governments from criminalizing or restricting breastfeeding; and requiring employers in Tennessee to accommodate breastfeeding mothers at work.
"We're encouraging all TDH staff members to be more proactive in their conversations with expectant parents, providing information and encouragement so more women in Tennessee will adopt the important practice of breastfeeding," Warren said. "All health departments in Tennessee have a breastfeeding advocate who can help with services and information. We routinely advise parents to talk with their family health providers about breastfeeding, learning more about the process and becoming familiar with its benefits. There are very few women who cannot breastfeed, and most find it to be an emotionally rewarding experience that enriches their life and the life of their baby."
TDH recently updated a department-wide policy that all facilities provide a private space for breastfeeding employees. The policy now goes a step further, urging all employees to motivate and encourage more Tennessee women to choose breastfeeding for their babies.
"There are health department facilities in all 95 counties in Tennessee, and these work to serve as role models to support and encourage breastfeeding," Dreyzehner said. "We know breastfeeding is best for most women and babies, offering many health and personal economic benefits. Breastfeeding is not a lifestyle choice; it's an optimal health choice. In fact, breastfeeding is one of the best examples of primary prevention—something we can do to prevent disease from ever occurring."
To find your local health department, visit http://health.state.tn.us/localdepartments.htm.
The following websites can provide information about breastfeeding:
About the Tennessee Department of Health
The mission of the Tennessee Department of Health is to protect, promote and improve the health and prosperity of people in Tennessee. For more information about TDH services and programs, visit http://health.state.tn.us/.