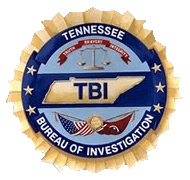 Nashville, TN – The Tennessee Bureau of Investigation and the Wayne County Sheriff's Office yesterday arrested and charged a Wayne County, Tennessee man with rape of a child after the victim, who currently lives out of state, cooperated with authorities regarding the crime committed against her more than 14 years ago.
Johnnie James Gray, 45, of Hurricane Creek Road, Waynesboro, Tennessee admitted to authorities he had a sexual relationship with the then 12-year-old victim while living in Wayne County in 1998.
Soon after the incident occurred the victim moved out of state and the crime was reported to local authorities in her new home town.
Last week, the TBI contacted the victim and she traveled back to Tennessee to cooperate with law enforcement in the investigation. Yesterday, Gray was booked into the Wayne County Jail on $150,000 bond. The 22nd Judicial District Attorney General's Office requested the investigation.