Clarksville, TN – The weekly Clarksville Parks and Recreation Department Recreation Report provides Clarksvillians with a glimpse at the activities and events that are available from the Parks and Recreation Department for them to enjoy together as a family.
This weeks highlights include:
Clarksville Greenway partially closed for repairs
Handmade Holidays
Money Management Fair
Youth Basketball League Registration ends October 5th
Clarksville Greenway partially closed for repairs

A section of the Clarksville Greenway will be closed to the public September 24th-25th, 2012, for erosion control mediation.
The partial closure will begin at the top of the large hill before the small pedestrian bridge about a mile and a half down on the trail located to the right of the Pollard Road trail head. The beginning of the trail along with the trail to the left of the Pollard Road trail head will continue to remain open to the public.
Money Management Fair

The Kleeman Community Center, located at 166 Cunningham Lane, will be hosting the first-ever "Savings A'hoy": Money Management Fair on September 29th from 12:00pm to 4:00pm. Savings A'hoy will promote financial literacy in the community starting at a young age. This fair is open to families, primarily with young children, as fun and games will be used to teach the importance of saving money and how to do so.
Families can enjoy inflatables, food and prizes such as restaurant gift cards, free passes to the Customs House Museum, a $50.00 gift card from Altra Federal Credit Union and a $100.00 tax preparation certificate from Page Accounting & Tax Service. Author, Maria Jimenez, will be giving away 1,000 copies of her book, Accounting for Preschoolers.
Institutions such as Bethel University, Daymar Institute, Troy University, Tico Home Improvement, Duncan & Duncan Construction, NCM Financial Service, Altra Credit Union, Bank of America, Better Business Bureau, Page Accounting & Tax Service, and more will be onsite to answer questions and provide information about their services.
Handmade Holidays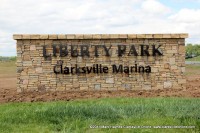 The Wilma Rudolph Event Center, located at Liberty Park, is currently seeking craft vendors to participate in a new event hosted by the facility. The two-day event is scheduled to take place November 17th, 2012 from 10:00am to 6:00pm and November 18th, 2012 from noon to 5:00pm.
The event, "Handmade Holidays- a Crafters Bazaar", will showcase multiple vendors featuring handmade and handcrafted items. The event will be free and open to the public.
The cost is $100.00 and includes a 10×10 space, table and two chairs. Vendors interested in participating can pick up an application form at the Parks & Recreation office or download it at www.cityofclarksville.com. All applications must be received by November 1st, 2012 to be considered.
Youth Basketball League Registration ends October 5th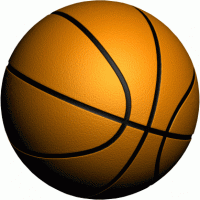 Is your child interested in playing basketball this winter? Clarksville Parks & Recreation is proud to offer a Youth Basketball League for boys and girls ages 7 to 17. The cost is $60.00 per player. Each player will receive a jersey, water bottle and medal.
Registration is available online at recpro.cityofclarksville.com. Registration is also available at the Kleeman, Crow and Burt Cobb Community Centers, as well as at the Clarksville Parks and Recreation Main Office located at 102 Public Square. The Main Office is open from 8:00am to 4:30pm. Monday through Friday.
Registrants must bring their birth certificate for age verification if they are registering for this program for the first time.
Practices will be held at local school gymnasiums beginning November 5th and games will be held at the City's three community centers beginning December 8th.