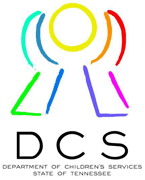 Nashville, TN – Nearly 250 young adults formerly in the custody of the Department of Children's Services (DCS) have enrolled in post-secondary education this fall with the help of the department. As of this week, 248 youth are enrolled in post-secondary programs this fall, and the number is expected to ultimately increase to about 300.
The department's independent living specialists worked with interested youth to earn scholarships and apply to schools across the state. Most of the students are former foster youth who aged out of care.
The department is able to help these youth with tuition assistance, housing, health care and jobs because the Tennessee General Assembly voted overwhelmingly this year to approve Tennessee Governor Bill Haslam's recommended extension of "Tennessee's Transitioning Youth Empowerment Act of 2010" and removal of the program's termination date of June 30th, 2012.
"While college isn't for everyone, when only 23 percent of Tennesseans have a four-year degree, it has to be for more people than it has been in the past," Haslam said. "This law helps young people who often need some additional support continue their education and prepare for the future. It is great for our foster children and great for the state."
"While finding a forever family for every foster youth before they age out of the system remains our top priority, Tennessee's Transitioning Youth Empowerment Act provides a wealth of opportunity to those who turn 18 while still in custody," DCS Commissioner Kathryn O'Day said. "I thank Governor Haslam and members of the General Assembly for recognizing the act's tremendous benefit to these young adults and Tennessee's economy. This is an ideal situation where doing the right thing for these youth also represents a truly wise investment in the form of improved outcomes associated with services."
The program helps foster children who are in state custody better transition into adulthood. Services may be provided on a voluntary basis to anyone between 18-21 who was in custody of DCS at the time of their 18th birthday and who is in college, vocational school, secondary school or is incapable of the afore-mentioned because they are physically or mentally unable.
Sixty percent of DCS foster youth are teenagers and more than 800 turned 18 last year without a permanent family. These are some of Tennessee's most vulnerable citizens, and they are at much higher risk than the general population for homelessness, incarceration, dropping out of school, unemployment, unintended pregnancy and lack of access to health care.
Research has shown that remaining in care more than doubles the odds that these young people will be working or in school at age 19. Those remaining in care are twice as likely to have completed at least one year of college by age 21. Women remaining in care are 38 percent less likely to become pregnant before age 20.
Success stories include Robbie Gallimore, who earned a 4.0 in his most recently completed semester at the University of Tennessee-Martin while raising a 2-year-old. Robbie has maintained an overall GPA of over 3.5 despite the death of his adopted father when he was a freshman. Another youth, Catherine Evans, recently completed her associate's degree to be a dental hygienist. Catherine is working part-time as a dental hygienist while she works toward a bachelor's degree at East Tennessee State University.