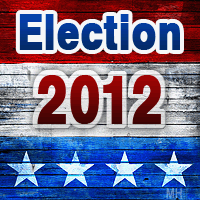 Nashville, TN – The board that enforces Tennessee's campaign finance law has voted against imposing any penalties against Green PAC, a political action committee, set up by Dr. Mark Green, a candidate for Tennessee State Senate.
Tennessee Citizen Action had filed the complaint alleging Green used the PAC as "an illegal conduit" for donations from an employee and a business associate so they could exceed the maximum allowable contributions.  The group claimed that Green was being allowed to funnel money into his campaign illegally.
The group claimed that the address for Green PAC is 611 Commerce Street, Suite 2927, Nashville, TN which is the address for Barrett Johns Strategies.  According to Mary Mancini, executive director of the group, she admitted that Green PAC did not violate any laws, but said it was clear that Ms. Barrett had a "pre-existing" relationship with the Mark Green campaign.
The Tennessee Registry of Election Finance voted to impose no penalty, and dismissed the complaint on Tuesday.
The Tennessee Republican Party Chairman Chris Devaney slammed Tennessee Citizen Action as "a notorious liberal front group," and said its complaint was a sign of desperation by Tennessee State Senator Tim Barnes' re-election campaign.
Barnes told the Clarksville newspaper that he had nothing to do with the complaint filed by Tennessee Citizen Action.
Clarksville Online contacted the Green campaign, and they said, ""We thank the Registry for quickly and emphatically dismissing this frivolous complaint. GreenPAC was 100% compliant from the very beginning and everyone knew it," said Green campaign manager Bonnie Brezina. "It is unfortunate that while Mark Green spreads the message of more jobs, less spending and smaller government the Barnes campaign offers only distractions and sideshows.  Mark Green remains focused on
issues that matter. We challenge Tim Barnes to do likewise."