Clarksville, TN – On December 9th, 2012, around 12:37am, a Honda driven by a 26 year old male was traveling north on Trenton Road.
A Nissan Titan, driven by a 23 year old female, was traveling south on Trenton Road, failed to yield to the oncoming Honda, and made a left turn to go east on the 101st Airborne Division Parkway. The Honda crashed into the Nissan.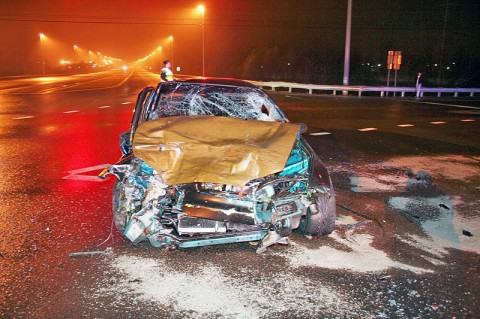 The driver of the Honda, who was not wearing a seat belt, was ejected partially though the windshield and then returned to the interior of the vehicle.
The 26 year old male was transported to Gateway Medical Center where he died from his injuries. The 23 year old was transported to Gateway with non-life threatening injuries.
Names will be released after notification of family.
Clarksville Police appreciate the help from the witnesses at the crash. Any witnesses who have not spoken to officers can call the lead investigator, Sgt Vince Lewis, 931.648.0656, ext. 5297.
This is the 16th fatality crash for 2012.
Photo Gallery