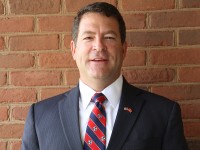 Clarksville TN – Tennessee State Senator Mark Green (R) is a co-sponsor of a senate bill that would end payment for hotel stays for legislators who live within a fifty mile radius of the State Capital Building in Nashville.
The bill was filed by State Senator Ferrell Haile (R) of Gallatin.  The legislation, if passed, would end expense account payments for lodging for state legislators who live closer to Nashville.  Haile said his bill, Senate Bill 107, is "a big step forward in reforming the per diem system through which members receive reimbursement for expenses.
"I should not be reimbursed for a hotel stay if I sleep in my own bed at night, said Haile.  This legislation would end reimbursement for lodging for those who live within a fifty mile commuting distance to the State Capital Building."

Legislators are provided reimbursement of legislator expenses, but the law is not a permissive statute, meaning reimbursement of the expense account is not optional.  If a member chooses to reimburse the state for their expense account payment, they must write a check to the state: however, they still are required to pay taxes on the full amount to the IRS.  The IRS considers the per diem payment for those living within fifty miles of the State Capital as income, meaning affected lawmakers must pay federal taxes on it in accordance with their guidelines.
District 22 Senator Green agrees with the bill, and has agreed to co-sponsor the proposed legislation.