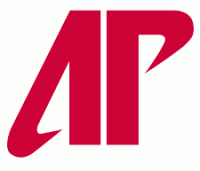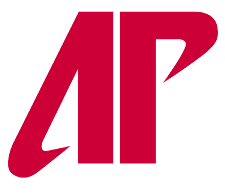 Clarksville, TN – Senior Chantelle Grey, of the Austin Peay State University women's track and field team, has been named the Copies in a Flash APSU Athlete of the Week.
Grey was the dominant athlete for the Lady Govs at last weekend's Ohio Valley Conference Indoor Track and Field Championships, hosted by Eastern Illinois. Her 2:12.61 mark in the 800m run won the event by nearly three seconds over her next closest competition. In victory, she became the first Lady Gov to win gold in the indoor 800m since Sheena Gooding won four years in a row (1999-2002) during her Hall of Fame career.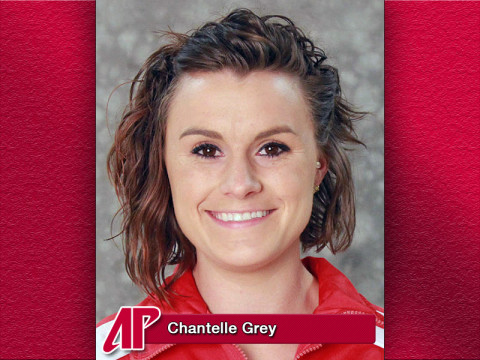 Grey would return later in the 4x400m relay, joining junior Taelor Slaughter and freshmen Breigh Jones and Kymmalett Ross in a third-place, 3:51.64 run. During Grey's leg of the relay, the Lady Govs moved from fourth to third in the field.
Earlier in the week, Grey was named OVC Female Indoor Track Athlete of the Year by a vote of the conference head coaches.
The Copies in a Flash APSU Athlete of the Week is selected by the APSU Sports Information staff each Tuesday during the academic year. Copies in a Flash, of Clarksville, sponsors the award.
Other notable performances by Austin Peay athletes included
Junior Jordan Hankins, of the baseball team, hit .500 (9-for-18) in four games last week, with a multi-hit effort in each outing. He opened the weekend series against Illinois State with a two-run home run, going 3-for-5 with a double, a home run and two runs driven in. He also went 2-for-5 with a two-run double in Saturday's game against the Cardinals as well.
Freshman Alexis Hardaway, of the women's basketball team, pulled down a career-high 15 rebounds at Eastern Kentucky, the most by a Lady Gov since Jasmine Rayner's 15-board performance at Duquesne, Dec. 30th, 2010.
Junior Jasmin Ademovic, of the men's tennis team, moved up to No. 1 singles and dispatched Southern Indiana's Michael Kuzaj (4-6, 7-6, 6-0), Saturday. He also teamed with Evan Borowski – who was in his first double match as a collegiate – to dispatch Rodrigo Flores and Juan Quiroz, 9-7, in No. 3 doubles.
Senior Tyler Rogers, of the baseball team, recorded a save in all three appearances last week. He struck out two of the three batters he faced at Middle Tennessee, Tuesday. He also saved the second and third games of the three-game weekend series against Illinois State.