Loos to remain Head Coach for Austin Peay Men's Basketball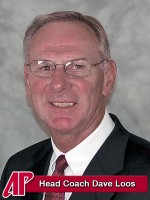 Clarksville, TN – When Dave Loos was named Austin Peay State University Athletics Director in April 1997, he was one of a handful of basketball coaches who also served as CEO of his respective athletics department.
In 2006 after Fang Mitchell resigned his Coppin State athletics director's duties to concentrate on his basketball coaching responsibilities, Loos was the last of a dying breed.
Now, nearly seven years later Loos will step down as APSU athletics director, but remain as Governors' basketball coach.
Loos will continue to serve in the dual role until a successor is named sometime later this spring/summer.
That announcement will be made 11:00am, Tuesday in a press conference held in the Dunn Center on the floor bearing Loos' name.
In 1997, Loos took over an athletic program fragmented by a late-1995 decision from then-President Sal Rinella and Athletics Director Kaye Hart that moved the Governors scholarship football program from the Ohio Valley Conference to non-scholarship status in an effort to satisfy gender equity requirements, with the planned additions of women's soccer and golf.
In the aftermath, it was Loos' job to not only revitalize booster and fan support for the entire athletic department but as well rebuild internally a department wreaked with strife.
His common-sense approach resulted in a program that won 30 OVC regular-season and/or tournament championships over the next 16 years, despite the fact his department remained one of the lowest funded among conference schools.
Along the way, the department has grown exponentially to offer programs opportunities to compete for titles. For instance, Loos oversaw the return of the women's golf program and establishment of Lady Govs soccer, including the construction of the Morgan Brothers Soccer Field.  He also oversaw the construction of an on-campus softball field that later added lights, now named Cheryl Holt Field, which allowed the Lady Govs to move their games from off-campus sites.
In addition, Raymond C. Hand Park has continued to see improvements, including locker rooms and a clubhouse being built at the facility, permitting both the players and coaches to move closer to the diamond. A new hitting/pitching facility also has been built to supplement a program that has won the last two OVC championships along with a restroom facility that also services soccer and softball.
The nearly 40-year old Dunn Center also has undergone continuing improvements. It has seen the addition of chair-back seating and video boards, with the actual Dave Aaron Arena surface being replaced last summer. Next season, the arena will receive just its third scoreboard since the facility was constructed. In addition, new LED tables will replace the current tables, allowing more professional signage display.
But football has been beneficiary of the most significant improvements since Loos took department control. After the Govs competed in non-scholarship for a decade, scholarship football returned in 2006 as it rejoined its home in the OVC after spending five ill-fitted years in the Pioneer Football League. That pronouncement paralleled new scoreboard/video board installation as well as an artificial Polytan mega-grass field that accompanied a new track surface.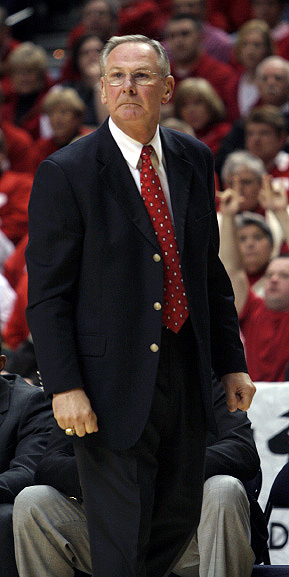 But that was a tip of the iceberg for Governors Stadium, which has been in much need of a facelift. After the 2013 season concludes the home side will be demolished, with a brand new $16.9 million facility to greet the Govs when the 2014 season opens that includes locker rooms and other player amenities in addition to corporate suites.
But to know Loos is also to know that while he enjoyed the on-field successes and the playing facility improvements, he is more ecstatic about the program's off-field success and welfare. The athletics department grade-point average annually stands 2.8 or higher—well above the campus mean—and it has earned two OVC Academic Achievement Banners (2002-03, 2008-09), a source of personal pride for Loos.
In fact, with the help of friend, APSU alum and athletic department booster, Congressman Dr. Phil Roe, the Dr. David P. Roe Athletics Academic Center was constructed in 2006 at the south end of the Dunn Center to better service the student-athletes to achieve their academic goals. Numerous Governors have earned academic recognition with Loos as athletics director, including 16 Academic All-Americans and 13 OVC Scholar-Athletes.
In addition, Loos has been gratified with the class and dignity his programs have performed. The Govs and Lady Govs have captured numerous OVC Sportsmanship Awards, but none more important than the Steve Hamilton Sportsmanship Award. Since it was instituted to honor the late former Morehead State player, coach and athletics director in 1997-98, Austin Peay has received eight of the prestigious individual awards.
During his tenure Loos was forced to navigate the athletic program through severe financial crisis, one inherited by Dr. Sherry Hoppe when she became president in 2000 and a second when a Tennessee government shutdown occurred in 2002. That is in addition to the Mehlville, MO, native's constant search to discover ways to increase scholarship dollars for his programs along with physical improvements.
Loos took it on himself to help supplement the athletics budget in the never-ending battle to remain under the Tennessee Higher Education Commission athletics cap. In addition to helping lead and reorganize the Governors Club's—the athletic department's support group—fund-raising efforts, he also utilized his basketball program to enhance funds to support the athletic program.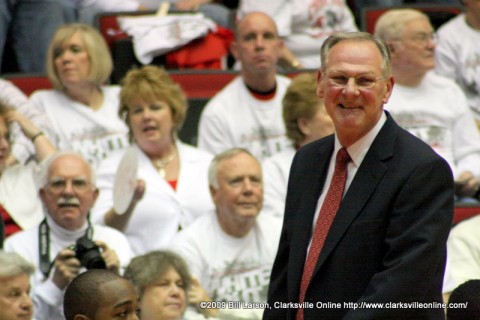 Loos' Governors have played 86 guarantee games since his arrival as basketball coach in 1990, but more than 60 came after he became athletics director, approximately raising $2.5 million dollars to supplement the athletics budget. That became even more important when Austin Peay elected to return to scholarship football in 2006.
Factoring the nearly $100,000 annually APSU has saved in Loos serving a dual role as athletics director/basketball coach, more than $4 million has resulted in funds saved and/or raised since 1997.
Loos adroitly moved forward Austin Peay's athletic department both on and off the field during his tenure without compromising values. As patient and understanding he has proven to be as programs were built or rebuilt, Loos has been intolerant of rules breaking. He insists his respective coaches know and understand NCAA rules. As a result, no major NCAA violations have occurred during his watch.