Clarksville, TN – On April 7th, around 9:15am, Clarksville Police were called to 722 Central Avenue, Apt #1, and found Ethel Adamson alive, but unconscious, inside the residence and that she had sustained a wound to the head.
She was taken to Vanderbilt University Medical Center by Lifeflight where she died, April 9th, 2013, around 3:28pm.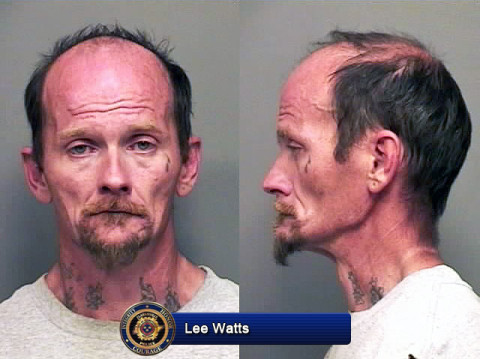 During the processing of the crime scene, several items were collected from the home and turned into evidence to include a hammer.
Lee Watts was developed as a suspect early in the investigation and as the investigation progressed, there were inconsistencies found in the information Watts had provided to Police. Detective Ewing's investigation revealed that Lee Watts had hit his mother in the head with a hammer and left the house with money belonging to his mother.
Lee DeWayne Watts was booked into Montgomery County Jail on April 13th, 2013 a little after midnight and charged with Criminal Homicide in the death of his 60 year old mother, Ethel Adamson.
For more on the story, see:
Clarksville Police report Aggravated Assault victim Ethel Adamson passes away from injuries
Clarksville Police are seeking anyone with Information on an Aggravated Assault that happened on Central Avenue
Lee Watts
Name: Lee DeWayne Watts
Race: W
Gender: M
DOB: 9/27/70
Given Address:  722 Central Avenue, Clarksville, TN
Arrestng Officer: Eric Ewing
Charged With: Criminal Homicide
Booked Into: Montgomery County Jail
Bond: $500,000