Subject arrested in Ohio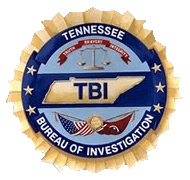 Nashville, TN – The Tennessee Bureau of Investigation indicted a Hickman County man for food stamp fraud last month which resulted in his arrest last night in Ohio.
James Cooper, 36, of Bon Aqua, Tennessee was indicted by the Dickson County grand jury on April 24th, 2013 on five counts of food stamp fraud. Cooper was located last night in Brunswick, Ohio and arrested for a 2004 probation violation out of Cuyahoga County.
While participating in the Drug Court Program, Cooper bought EBT cards from five other participants of the program between January and July of 2012. He purchased them for 50 cents on the dollar, sometimes paying them for the full value of the card.
He would then use the cards to purchase large quantities of items to supply Farmers Restaurant in Dickson where he worked.
He will be extradited to Tennessee.
Sections
News
Topics
Dickson County, Dickson County Grand Jury, Dickson Tn, EBT Card, food stamps, fraud, Hickman County, Nashville TN, Ohio, TBI, Tennessee, Tennessee Bureau of Investigation