Nashville's Jimmy Nelson Fans Seven In Triple-A Debut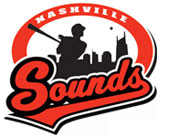 Memphis, TN – Despite striking out seven batters and allowing no earned runs in his Triple-A debut Friday night, Jimmy Nelson (0-1) took the tough-luck loss Friday night at AutoZone Park as the Nashville Sounds fell to the Memphis Redbirds, 2-1.
Nelson, promoted to the Sounds two days prior, allowed Memphis just three hits and three walks across five innings of work. The right-hander threw 87 pitches and fired 55 for strikes. But it was the Redbirds' two unearned runs in the second inning that landed Nelson with his debut loss.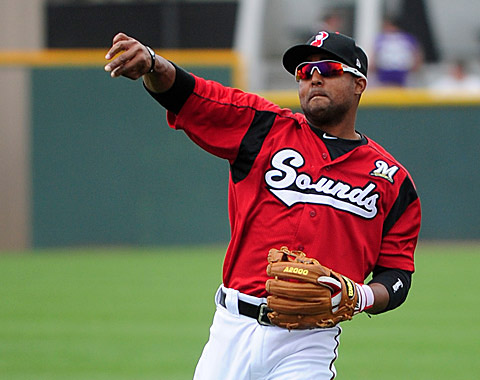 In the second, Nashville third baseman Stephen Parker committed a two-base fielding error to start the frame, as the ball rolled up his arm and into foul territory.
Memphis outfielder Justin Christian hit a single into right field that scored the lead runner, then with one out and the bases loaded, Adron Chambers grounded to the pitcher to score the runner from third to make it 2-0.
The Sounds scored their only run in the top of the fifth inning when Hainley Statia, two-for-five, hit a single up the middle to drive in Josh Prince from second. Prince was aboard via a double he crushed off the top of the 15-foot left-field wall.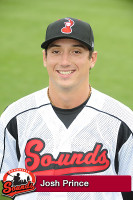 Prince's run went against Redbirds starter Carlos Martinez, who had not allowed a run for Memphis through his first 11 1/3 innings. Martinez only pitched 4 1/3 innings, not enough to qualify for the win, which instead went to Sam Freeman. Victor Marte notched his 11th save.
The Sounds had two bases-loaded opportunities in the contest, loading them with two outs in the second inning, when Nelson reached base on balls in his first Triple-A at-bat. Prince lined it to first baseman Brock Peterson to end the chance. Nashville loaded them again in the fifth, but Blake Lalli, two-for-four with two doubles, struck out to end the inning.
Reliever Jesus Sanchez picked up 1 1/3 scoreless innings, before Travis Webb and Clay Hensley each picked up a third of an inning to end the seventh. Kyle Heckathorn fanned one Redbird in a scoreless eighth inning.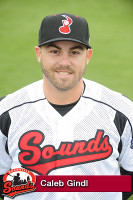 Caleb Gindl kept the lead at one run in the sixth inning with a great throw to the plate from right field to stop Jamie Romak from scoring and record the Sounds second double-play.
Offensively, the Sounds out-hit the Redbirds 10-7, with Gindl leading the way with three hits.
The Sounds will look to retake the series lead against the Redbirds Saturday night at AutoZone Park. Throwing for Nashville in the 6:05pm game will be RHP Mike Fiers (0-1, 1.59) opposite Memphis' RHP Mitchell Boggs (0-0, 3.68).
Baseball returns to Greer Stadium on Monday, June 10th, when the Sounds host the Omaha Storm Chasers to a four-game series.
Box Score
Memphis Redbirds (32-28) 2, Nashville Sounds (19-40) 1
June 7th, 2013
1
2
3
4
5
6
7
8
9
R
H
E
Nashville Sounds
0
0
0
0
1
0
0
0
0
1
10
1
Memphis Redbirds
0
2
0
0
0
0
0
0
x
2
7
0
a-Flied out for Nelson in the 6th. b-Grounded out for Hensley in the 8th.
BATTING
2B: Lalli 2 (4, Martinez, C, Martinez, C), Prince (12, Martinez, C).
TB: Chavez, O; Prince 2; Lalli 4; Halton; Statia 2; Gindl 3.
RBI: Statia (5).
Runners left in scoring position, 2 out: Morris, H; Prince 3; Chavez, O; Lalli 3; Halton.
Team RISP: 1-for-13.
Team LOB: 13.FIELDING
E: Parker, S (11, fielding).
Outfield assists: Gindl (Romak at home).
DP: 2 (Statia-Chavez, O-Morris, H, Gindl-Lalli).
a-Flied out for Rondon, J in the 8th.
BATTING
2B: Peterson (18, Nelson).
TB: Wong; Christian 2; Curtis; Romak; Tartamella; Peterson 2.
RBI: Christian (21), Chambers (22).
Runners left in scoring position, 2 out: Romak; Wong 2; Martinez, C; Curtis 2.
GIDP: Curtis.
Team RISP: 3-for-12.
Team LOB: 10.BASERUNNING
SB: Christian (7, 2nd base off Nelson/Lalli), Wong (8, 2nd base off Hensley/Lalli).
WP: Martinez, C, Rondon, J, Marte, V.
HBP: Peterson (by Hensley).
Pitches-strikes: Nelson 87-55, Sanchez, Je 21-15, Webb 6-3, Hensley 11-3, Heckathorn 16-10, Martinez, C 77-43, Freeman, S 30-15, Rondon, J 30-19, Marte, V 13-7.
Groundouts-flyouts: Nelson 6-2, Sanchez, Je 0-2, Webb 0-1, Hensley 1-0, Heckathorn 0-2, Martinez, C 6-2, Freeman, S 0-4, Rondon, J 4-2, Marte, V 2-0.
Batters faced: Nelson 21, Sanchez, Je 6, Webb 2, Hensley 3, Heckathorn 4, Martinez, C 21, Freeman, S 7, Rondon, J 9, Marte, V 4.
Inherited runners-scored: Hensley 1-0, Freeman, S 2-0.
Umpires: HP: Brandon Misun. 1B: Quinn Wolcott. 3B: Spencer Flynn.
Weather: 80 degrees, partly cloudy.
Wind: 9 mph, In from LF.
T: 3:08.
Att: 6,532.
Venue: AutoZone Park.
June 7, 2013