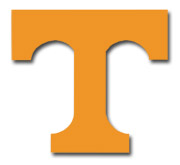 Knoxville, TN – From 1974-2012, Pat Summitt built an incomparable legacy as head coach of the Lady Vol basketball program. As a way of saying thank you for all she has meant to the University of Tennessee and the Volunteer State, the UT Athletics Department would like to honor the Hall of Fame coach and Presidential Medal of Freedom recipient in a spectacular and lasting way.
Plans call for Pat Summitt Plaza to be built at the corner of Lake Loudoun Boulevard and Phillip Fulmer Way, providing an impressive entry to the campus and greeting fans as they arrive via those avenues for basketball games at Thompson-Boling Arena.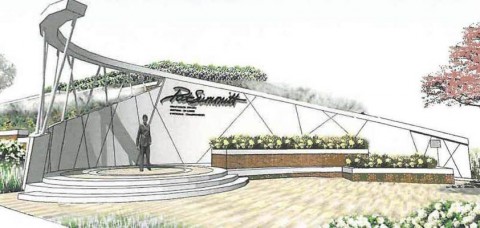 The Tennessee Fund is providing the opportunity for all Tennessee fans to pay tribute to the coach with the most victories in NCAA basketball history.
The plaza will serve as a permanent testament to the career of college basketball's greatest coach. A prime entry point for the new Lake Loudoun Boulevard entrance of campus, the area will feature a bronze statue of Coach Summitt and will celebrate the success of the Lady Vol basketball program.
"This is an exciting opportunity to honor, in perpetuity, the coach who is synonymous with the sport of women's basketball," Vice Chancellor and Director of Athletics Dave Hart said of the legendary Summitt. "Generations to come will enjoy seeing this beautiful statue and plaza named for this exceptional leader, role model and the winningest coach in NCAA basketball history."
"Pat Summitt's influence stretches all over the world," WNBA standout, ESPN analyst and former Lady Vol Kara Lawson said. "I'm thrilled the University of Tennessee is honoring a woman who, as a pioneer, champion and catalyst, shaped the women's game. As a former player, I feel fortunate to have learned under the greatest basketball coach in history."
In her 38 seasons as head coach at UT, Summitt guided the Lady Vols to an eye-popping 1,098-208 record and a remarkable winning percentage of .840. Along the way, her teams won eight NCAA championships and 32 combined SEC regular season and tournament titles.
During her tenure, Summitt produced 14 Olympians, 21 WBCA/Kodak/State Farm All-Americans who earned 36 honors and 39 All-SEC players who were recognized a total of 82 times. She also sent 34 of her players to the WNBA, including 15 drafted in the first round and three chosen with the first pick.
The most impressive statistic of Summitt's career, however, is the 100-percent graduation rate for players who completed their eligibility at Tennessee. That figure represents 122 Lady Vols who earned diplomas, including several who obtained master's degrees before leaving Rocky Top.
"This is a well-deserved honor for my coach, mentor and friend," said Holly Warlick, current head coach of the Lady Vols, who played for Summitt from 1976-80 and coached alongside her for 27 years. "She will always be a legend for Tennesseans and others throughout the country."
To support this important project or for more information, please call the Tennessee Fund office at 865.974.1218, visit patsummittplaza.com, or email info@patsummittplaza.com.