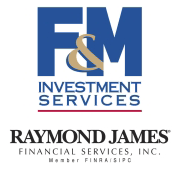 Clarksville, TN – Happy Independence Day! Hard to believe our republic, this grand experiment in democracy, turns a healthy 237 years old this July 4th. And I hope you and your loved ones are able to celebrate our freedom and all things American this year.
To help you get into the holiday spirit, and maybe expand your knowledge of this most patriotic of days, here are some fun facts about the Fourth of July to share with friends and family and hopefully get your mind off the fact that this year's holiday falls on a Thursday of all days.
Fourth of July Facts
The first Independence Day celebration took place in Philadelphia on July 8th, 1776.
The 4th of July was not declared a national holiday until 1941.
Several countries used our Declaration of Independence as inspiration in their own struggles for freedom, including France, Greece, Poland, Russia and many countries in South America.
The only two presidents who signed the Declaration of Independence, John Adams and Thomas Jefferson, died within hours of each other on July 4th, 1826.
Calvin Coolidge, the 30th president, and Malia Obama, daughter of the 44th, were born on the Fourth.
The Statue of Liberty was a birthday gift from France delivered on July 4th, 1884.
In July 1776, our newly independent nation had a population of 2.5 million. This July 4th, our estimated population is over 315 million.
I hope you have a great Independence Day holiday and that you are able to stretch it out into a full-fledged four-day weekend.
You deserve it!