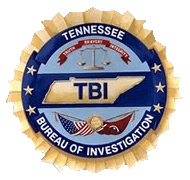 Nashville, TN – The Tennessee Bureau of Investigation is adding a Nashville man wanted on various charges in two different counties to the state's Top Ten Most Wanted list in an effort to locate him and take him into custody.
Tyler Fitzgerald Raybon-Tate, 33, last known address 720 Vanderhorst Drive, is wanted out of Rutherford County for aggravated burglary as well as being wanted in Davidson County for aggravated kidnapping, carjacking, evading arrest, failure to appear and two counts of violating community corrections.
On July 5th, 2013, Tate and another individual committed an aggravated burglary at a residence in LaVergne. Law enforcement attempted to stop the vehicle the two subjects were traveling in when one subject got out of the vehicle and was taken into custody.
Tate continued to flee in the vehicle at a high rate of speed brandishing a firearm and nearly striking a police officer. Officers opened fire on the vehicle and Tate may have been injured during the incident.
The vehicle was recovered in Antioch, TN later that day. Earlier today, Tate carjacked a red 2012 4-door Ford Escape hatchback with Tennessee tag out of Marshall County PYITFWD while fleeing officers.
Tate is described as a black male with black hair and brown eyes. He is 5'10," weighs approximately 180 pounds. Tate is a convicted felon with a criminal history dating back to 2007 that includes charges of felony assault, aggravated burglary, aggravated assault with a deadly weapon, vandalism, trespassing, illegal weapons charges, theft of property, probation violation and driving without a license.
He was most recently charged with criminal homicide in Nashville in February of 2013. He reportedly removed an ankle monitoring device while being supervised on that charge.
Tate is considered armed and dangerous and should be approached with extreme caution. Anyone with information on the whereabouts of Tyler Raybon-Tate is urged to call the TBI at 1.800.TBI.FIND (1.800.824.3463). There is a $1,000 reward for information leading to his arrest.