Clarksville, TN – The chairman of the Regional Airport Authority Board, Sammy Stuard, says he supports embattled airport director John Patterson and says he has done a "great job" during his time at Outlaw Field.  Stuard also says the Authority will take action if and when it's warranted.
In an exclusive interview with Clarksville Online, Stuard said that while he hasn't had a chance to speak to the entire board,  he believes they support John Patterson, and will "let the process play out" before making any decisions about his employment.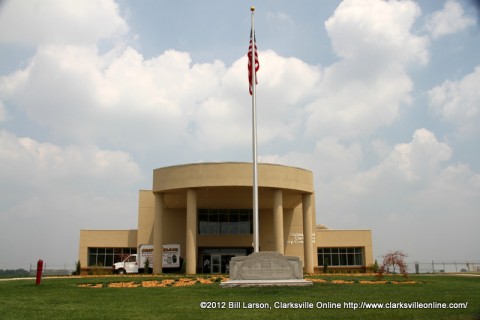 According to the Tennessee Bureau of Investigation, Patterson allegedly forged daily logs in order to steal $17,000 at Warren County Memorial Airport during his tenure between 2007-2011.  Patterson left Warren County in September of 2011 to become the Outlaw Field manager.
Stuard told Clarksville Online, "we (Patterson and the board) have been discussing this since the beginning of the year, and we were not expecting the TBI to take this course of action because he has been co-operating with them so closely.  We knew this was always a possibility, but it was a surprise when it happened" said Stuard.
"He's been up front and honest with us, and has done an exceptional job at our airport.  All of our audits have been good, the airport is doing well, people really like John and we're happy with the job he's been doing" said Stuard.  " The proper procedures are in place for us to deal with something like this, and when something needs to be done, we'll do it.  I stand behind John and believe that you're innocent until proven guilty," according to Stuard.
According to the TBI, Patterson is charged with one count of theft over $10,000 and 18 counts of forgery.  He voluntarily turned himself in to authorities and has been released on bond.
The TBI said that the Tennessee Comptroller's Office found more than $20,000 missing during a 2012 audit of the McMinnville Airport during a four year period that Patterson was in charge.
Previous TBI reports indicate that Patterson also failed to pay hanger rent, and failed to reimburse the airport for fuel and other personal expenses.  A trial date has not been set.