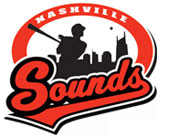 Albuquerque, NM – The Nashville Sounds began their final road trip of the year on a down note, falling 5-3 to Albuquerque on Wednesday evening at Isotopes Park in the opener of a five-game series.
The defeat was the fifth in the past six games for Nashville (50-82).
The Sounds got off to a quick start, plating a run in the top of the first inning against Matt Magill. Kentrail Davis (3-for-4) led off with a triple to center that snapped an 18 at-bat hitless stretch for the outfielder and scored when Eugenio Velez followed with a sacrifice fly.
Albuquerque pulled ahead, 2-1, in the home half of the second when Drew Butera lifted a two-out fly ball to right that was misjudged by Josh Prince, resulting in a go-ahead, two-run triple that plated Alex Castellanos (hit by pitch) and Brian Barden (single), who each had reached with two down.
The 'Topes added to their lead in the third with three more two-out scores against Jimmy Nelson. Elian Herrera doubled and Scott Van Slyke drew a two-out walk to put two runners on for Matt Angle, who ripped an RBI double off the left field wall for the first run.  Castellanos followed with a two-run single up the middle that made it a 5-1 contest.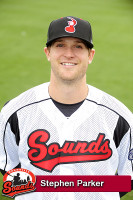 Nashville loaded the bases with one out against Magill in the fourth but netted only one run against the right-hander on Stephen Parker's RBI single, which pulled the Sounds within a 5-2 margin. Ozzie Chavez and Nelson struck out in succession to close out the frame.
The Sounds continued to mount the comeback in the fifth, netting another run against Magill. Davis and Hunter Morris each singled and were on the corners with two down for Lalli, who smashed an opposite-field fly ball to left-center that hopped over the wall for a ground-rule double in a bit of bad luck. Without bouncing out of play, both Morris and Prince would have likely scored on the RBI two-bagger.
Magill (5-1) hurled a quality start to pick up the win for the Isotopes, holding the Sounds to three runs on eight hits while striking out nine batters during his six innings of work.
Nelson (3-6) drew  a loss for the second straight outing for Nashville after giving up five runs on six hits over six frames. All five runs plated with two outs against the right-hander.
Onelki Garcia worked two scoreless frames for Albuquerque before Javy Guerra took over in the ninth and ran into trouble.
The Sounds put the potential tying run on base in the final frame after Davis dribbled an infield single with two outs and Velez followed with a single to right to extend his season-best hitting streak and on-base streaks to 10 games and 24 games, respectively. Guerra recovered to strike out Morris to quell the threat and nail down his ninth save of the year.
The teams continue the series with another 7:35pm CT contest on Thursday night. Left-hander Zach Kroenke (5-14, 4.41) will man the bump for the Sounds to face Albuquerque right-hander Red Patterson (6-4, 3.35).
Box Score
Albuquerque Isotopes (68-64) 5, Nashville Sounds (51-81) 3
August 21st, 2013
1
2
3
4
5
6
7
8
9
R
H
E
Nashville Sounds
1
0
0
1
1
0
0
0
0
3
10
0
Albuquerque Isotopes
0
2
3
0
0
0
0
0
x
5
7
0
BATTING
2B: Lalli (13, Magill).
3B: Davis, Ke (3, Magill).
TB: Velez; Lalli 3; Parker, S 2; Morris, H 2; Davis, Ke 5.
RBI: Velez (13), Parker, S (35), Lalli (31).
2-out RBI: Lalli.
Runners left in scoring position, 2 out: Nelson 2; Statia 2; Prince; Morris, H.
SF: Velez.
Team RISP: 2-for-8.
Team LOB: 9.BASERUNNING
CS: Parker, S (1, 2nd base by Magill/Butera).FIELDING
PB: Lalli (9).
a-Grounded out for Magill in the 6th. b-Walked for Garcia, O in the 8th.
BATTING
2B: Herrera, E (12, Nelson), Angle (19, Nelson), Butera (3, Nelson).
3B: Butera (1, Nelson).
TB: Castellanos, A; Angle 3; Barden; Butera 5; Herrera, E 2.
RBI: Butera 2 (2), Angle (59), Castellanos, A 2 (56).
2-out RBI: Butera 2; Angle; Castellanos, A 2.
Runners left in scoring position, 2 out: Magill; Castellanos, A 2; Gordon, D; Buss 2.
SAC: Butera.
Team RISP: 3-for-12.
Team LOB: 10.FIELDING
DP: (Butera-Gordon, D).
Albuquerque Isotopes
Player
IP
H
R
ER
BB
SO
HR
ERA
Matt Magill (W, 5-1)
6.0
8
3
3
1
9
0
3.16
Onelki Garcia (H, 1)
2.0
0
0
0
0
5
0
1.69
Javy Guerra (S, 9)
1.0
2
0
0
0
1
0
3.09
Totals
9.0
10
3
3
1
15
0
3.99
WP: Garcia, O.
HBP: Prince (by Magill), Davis, Ke (by Garcia, O), Castellanos, A (by Nelson).
Pitches-strikes: Nelson 103-66, Leach 19-13, Dillard 10-2, Webb 19-10, Magill 87-57, Garcia, O 28-19, Guerra, J 11-9.
Groundouts-flyouts: Nelson 7-0, Leach 0-0, Dillard 1-0, Webb 0-0, Magill 4-3, Garcia, O 1-0, Guerra, J 2-0.
Batters faced: Nelson 28, Leach 5, Dillard 3, Webb 3, Magill 27, Garcia, O 7, Guerra, J 5.
Inherited runners-scored: Webb 2-0.
Umpires: HP: Kellen Levy. 1B: Shaun Lampe. 3B: Stu Scheurwater.
Weather: 86 degrees, overcast.
Wind: 20 mph, Out to RF.
T: 3:10.
Att: 8,202.
Venue: Isotopes Park.
August 21, 2013