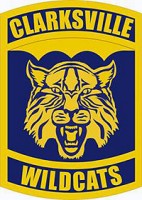 Clarksville, TN – The Clarksville High School Theatre will kick off its 2013-14 season on Friday, November 1st with the opening of an original play by David Wesner.
The CHS production stars Jacob Sullivan in the primary role. Jacob is supported by Nic Hadden, Lane Chisenhall, Delany Atkins, Samantha Grimes, Jordan Sherley, Shaoyun Yang, Ashley Knowles, Lauren Pierce, Nigel Nyberg, Megan Beane and Daniel Ellis.
RUN! is about a random act of violence. Though the audience never sees the violence, the effect it has on a classroom full of students is clearly seen and felt.
One day, a boy decides to "act out" against his peers. He wanders the hallway shooting people at will. A group of students, locked in a classroom, realize that he is just outside their door.
Not only must they find a way to survive the devastation while it is happening, they must later return to the same classroom and face their inner fears.  This play is about the brave efforts of a handful of students who must find a way to remove the scars of terror from their young, fragile, impressionable minds and restore their ability to have faith and hope and life in spite of what has been done to them.
CHS students, under the guidance of technical director David Wesner, have built an impressive set designed by Marlaina Seay, a former Austin Peay State University theatre student. Joe Matthews, a CHS student, composed original music for the production, and Grant Winters, a CHS student, created videos that are incorporated into the production. Additional technical positions are handled by Montana Bruns, Caleb Williams, Rolland Hall and Dennis Blonski.
For more information, contact Barbara Wesner at 931.648.5690, extension 2521.