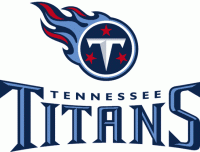 Nashville, TN – The Tennessee Titans (4-6) got out to a fast start jumping out to a 14-0 lead in the first quarter against the Indianapolis Colts (7-3) Sunday at LP Field. The Titans went in a half time winning 17-6. The Colts rallied in the third quarter putting up 17 unanswered points and taking a lead they would not relinquish on their way to a 30-27 win over the Titans.
Tennessee scored touchdowns on their first two drives of the game both coming at the hands of Chris Johnson. The first was a 30 yard run and the second a 7 yard run by Johnson.
The Colts finally got on the board early in the second quarter with a 48 yard Adam Vinatieri field goal. The Titans would get a 25 yard Rob Bironas field goal at 2:58 left in the half.
On their next possession, Indianapolis takes the ball down to the Titans 12 yard line where Vinatieri connects on a field gold as the second quarter expired. The drive was aided by a Jason McCourty pass interference penalty that gave the Colts a first down instead of a 3 and out.
Indianapolis got the ball to start the second half and drove down the field for a touchdown. Donald Brown ran the ball in from 6 yards out.
On the ensuing kickoff, Titan's Devon Wylie fumbled when he ran into the back of teammate Craig Stevens, and Dan Herron recovered the ball at the Tennessee 20 for the Colts. Two plays later, Andrew Luck scrambles 11 yards for a touchdown. The score put the Colts up 20-17.
"For whatever reason, we just can't hold on to the football. Again it was a seven point play, really. We would have liked the defense to stop there, (hold them) to a three pointer, but they didn't. It turned into seven and that was part of the big run there, 17 points for them," stated Titans head coach Mike Munchak. "We gave them a turnover and that cost us seven points and you can't do that when you are playing games like this, three point games, two point games, and you can't give away points."
With time running out in the fourth quarter, the Titans found themselves behind 30-20. Ryan Fitzpatrick connects with tight end Delanie Walker for a 19 yard touchdown to bring the Titans within three with 1:54 left to play.
For the second week in a row, Tennessee needed to recover an onside kick to keep their hopes alive and again failed on the attempt. The Colts kneeled three times to end the game.
Ryan Fitzpatrick completed 22 out of 28 pass attempts for 222 yards and a touchdown. Fitzpatrick also ran 4 times for 26 yards. Chris Johnson had 86 yards on 17 rushes and two touchdowns. Johnson ran for 70 yards in the first quarter but only gained 16 yards after that.
Delanie Walker had 10 receptions for 91 yards and a touchdown. Kendall Wright caught 9 balls for 80 yards.
Late in the first half, Titan's defensive end Derrick Morgan dropped Andrew Luck for a three-yard loss to record his fourth sack of the season.  The fourth-year veteran now has 14.5 sacks in his career.
For Indianapolis, Andrew Luck was 23 of 36 attempts for 232 yards. He also ran for 31 yards and a touchdown. Donald Brown rushed for 80 yards and two touchdowns on 14 carries. Brown also caught one pass for 14 yards. Cody Fleener hauled in 8 passes for 107 yards.
"We have this long week now. We are going to come tomorrow and watch this, then we'll have the weekend off, then we'll get back to work. That's how the league is, we have six more games to play," said Munchak. "It's disappointing, you work so hard. Again, I thought we came out and got points on the board early. It looked like we were going to do some good things and then we didn't finish up that way."
It does not get any easier for the Tennessee Titans as they begin a three game road trip against the Oakland Raiders, Indianapolis Colts and Denver Broncos. Their next game against the Raiders is Sunday, November 24th. Kickoff is at 3:05pm CT.
Box Score
| | | | | | |
| --- | --- | --- | --- | --- | --- |
| | 1 | 2 | 3 | 4 | Final |
| Indianapolis Colts | 0 | 6 | 17 | 7 | 30 |
| Tennessee Titans | 14 | 3 | 0 | 10 | 27 |
Indianapolis Colts

Passing
CP/AT
YDS
TD
INT
A. Luck
23/36
232
0
0
Rushing
ATT
YDS
TD
LG
D. Brown
14
80
2
17
A. Luck
9
31
1
13
T. Richardson
8
22
0
7
S. Havili
1
4
0
4
Receiving
REC
YDS
TD
LG
C. Fleener
8
107
0
39
T. Hilton
5
44
0
17
T. Richardson
5
31
0
14
D. Brown
1
14
0
14
W. Saunders
1
11
0
11
D. Heyward-Bey
1
10
0
10
S. Havili
1
9
0
9
G. Whalen
1
6
0
6
Fumbles
FUM
LOST
REC
YDS
D. Herron
0
0
1
0
Kicking
FG
LG
XP
PTS
A. Vinatieri
3/3
50
3/3
12
Punting
NO
AVG
I20
LG
P. McAfee
3
29.0
1
43
Kickoff Returns
NO
AVG
TD
LG
D. Reed
3
18
0
27
L. Brazill
1
20
0
20
Punt Returns
NO
AVG
TD
LG
T. Hilton
2
7
0
16
Tennessee Titans

Passing
CP/AT
YDS
TD
INT
R. Fitzpatrick
22/28
222
1
0
Rushing
ATT
YDS
TD
LG
C. Johnson
17
86
2
30T
R. Fitzpatrick
4
26
0
15
S. Greene
3
10
0
5
Receiving
REC
YDS
TD
LG
D. Walker
10
91
1
19T
K. Wright
9
80
0
17
N. Washington
2
53
0
42
C. Johnson
1
-2
0
-2
Fumbles
FUM
LOST
REC
YDS
D. Wylie
1
1
0
0
Kicking
FG
LG
XP
PTS
R. Bironas
2/2
38
3/3
9
Punting
NO
AVG
I20
LG
B. Kern
3
34.0
0
48
Kickoff Returns
NO
AVG
TD
LG
D. Wylie
3
21
0
23
Punt Returns
NO
AVG
TD
LG
D. Wylie
1
4
0
4