Austin Peay Governors vs. Liberty Flames
Saturday, December 14th, 2013 | 7:00pm CT
Clarksville, TN | Dave Aaron Arena/Dave Loos Court

Clarksville, TN – This is the second meeting between Austin Peay, a member of the Ohio Valley Conference, and Liberty, a member of the Big South. The Governors lost last season's Ramada Inn Worldwide BracketBuster contest, 79-73, in overtime in Lynchburg, VA.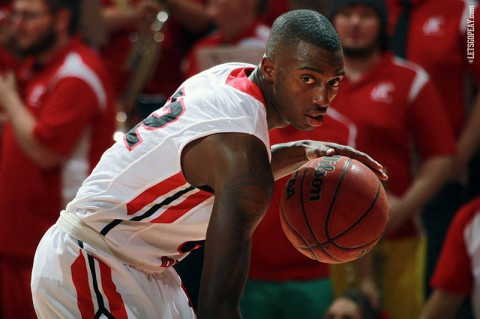 This will be the last BracketBuster-related game played by the Governors since the series was dropped after the 2012-13 season.
Senior guard Travis Betran and senior forward Will Triggs were named Preseason All-OVC as voted by the conference coaches and sports information director.
The Governors, who were shooting less than 50 percent at the line after the initial two games, have shot more than 70 percent since, including 78.4 percent (29 of 37) against Samford.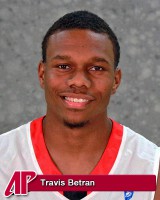 In two losses this week, the Governors combined to shoot 8-of-38 (21 percent) from three-point range.
Overall, the Govs shot only 36.9 percent, including a season-low 28.1 percent (16 of 57) at Samford, while the opposition shot 50 percent.
Turnovers continue to be an issue. The Governors committed 39 turnovers in two games and are now averaging 17.2 per game.
Last Saturday, the Governors not only out-rebounded Samford 38-36—only the third time APSU has held the rebounding edge this season—but they also permitted single-digit offensive rebounds for the first time this season.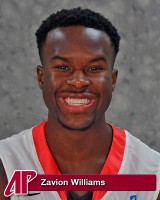 Sophomore guard Zavion Williams was credited with five steals against Samford, an Austin Peay career high. His Division I best is six he collected for Lipscomb against Gardner-Webb in the 2011-12 season.
With this team-high 10 rebounds—nine coming in the first half—Chris Horton now has led or co-led the Governors in rebounds in all nine games this season.
Liberty, which was the surprise winner of the Big South tourney a year ago, is led by guards Davon Marshall (12.6 ppg) and John Caleb Sanders (10.7 ppg), who played for the National Homeschool championship team two straight years. Forward Antwaun Burrus 12.1 ppg.
In their last four games, Liberty has not allowed an opponent to score more than 60 points, holding the opposition to overall 34 percent shooting.
Statistics-wise, Liberty is out-rebounding the opposition by a 6.9 margin on the season, but an even more impressive 40.8-to-25.0 margin over the last four contests.
The Flames are coached by Dale Layer, the former Colorado State head man who took over the program in 2009.