SIU Edwardsville Cougars vs. Austin Peay Governors
Saturday, February 15th, 2014 | 7:30pm CT
Clarksville, TN | Dunn Center/Dave Loos Court

Clarksville, TN – The Austin Peay State University men's basketball team play host to the SIU Edwardsville Cougars Saturday night at the Dunn Center. Tip off is at 7:30pm.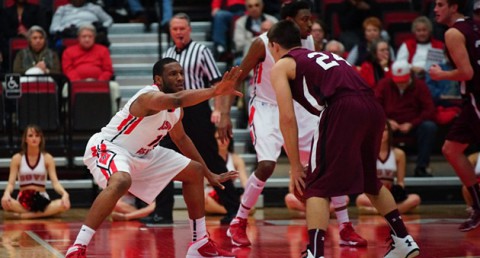 Austin Peay comes in at 11-14 overall and 5-6 in the Ohio Valley Conference.
The Govs, who currently are in eighth in the overall OVC standings, are solidly in the hunt for an OVC tourney berth—the top eight teams will advance to Nashville.
SIUE comes in at 10-16 overall and 6-6 in the OVC—the Cougars are one-half game ahead of the Govs in the standings.
Austin Peay Governors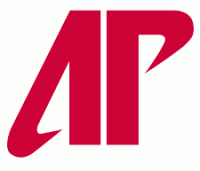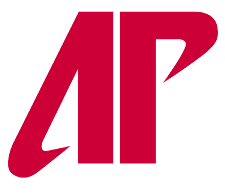 The Governors are coming off an 88-83 victory against Eastern Illinois, Thursday. Despite playing without point guard DeeDee Smith, the Govs put together one of their season's best performances until the game's final minute. That is when the Governors' poor free-throw shooting almost led to their undoing.
Ed Dyson registered career bests in points (24) and rebounds (11) in tallying his first double-double. Travis Betran added 23, including four straight key free throws in the final 30 seconds.
SIU Edwardsville Cougars
SIUE enters the game off an 82-72 defeat to Murray State, Thursday night. Maurice Wiltz led four Cougars in double figures with 13 points.
Donivine Stewart is the only Cougar averaging in double figures at 12 ppg, but in OVC play not only is he averaging in double figures (13.2 ppg) but so are Kris Davis (12.5 ppg) and center Keaton Jackson (10.4 ppg).
Nine Cougars average as much as 17.5 minutes played per game.
Prior to game's start (10 minute mark)
All former Govs and Lady Govs basketball players will be recognized.
Halftime
2003-04 undefeated Governors basketball team to be honored
The Series
This is the fifth meeting between Austin Peay and SIU Edwardsville, the second-youngest Ohio Valley Conference member. The Governors and Cougars are tied at 2-2, with the Cougars rallying with a game-ending 13-1 run on January 16th to defeat the Govs, 71-67.
Rozell Nunn led SIUE with 15 points, including the go-ahead bucket while APSU's Chris Horton led all scorers with 20 points.
What A Win Would Mean
It would make the Governors 12-14 heading into Wednesday's road contest at Morehead State…it would make the Govs 6-6 in the OVC… it would make the Govs 6-6 in 2014…it would make the Govs 3-1 in February…it would improve the Govs to 9-4 at home…it would improve the Govs to 5-2 at home during OVC play…they would improve to 3-2 all-time against SIUE…it would make Dave Loos 3-2 all-time against SIUE…it would make Loos 3-2 all-time against SIUE coach Lennox Forrester…it would be Dave Loos' 466th career victory.
Cleaning Up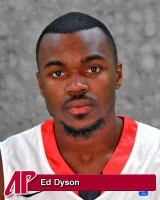 Junior guard Ed Dyson recorded his first career double-double with 24 points and 11 rebounds against Eastern Illinois. Dyson's 24 points was a career high and runs his current string of double-figure games to four.
His 24 points also equaled senior guard Travis Betran's output against Dalton State (December 30th) and Youngstown State (November 30th) for most by a Gov this season. The 11 rebounds also were a career best. He also tallied a career-high four assists.
Free Credit
By going 4-of-4 at the free-throw line, senior forward Will Triggs became 11th Governor to record 300 made free throws.
He enters Saturday three free throws shy of 500 attempts.
Double 20-20
With Ed Dyson's 24 points and Betran scoring 23 points, it marked the second time this season, and second time in the last three games, the pair scored 20 points or more in the same contest.
Betran had 20 against TSU while Dyson added 20.
Stepping Up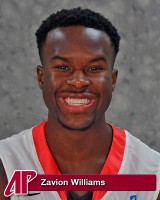 With injured junior Damarius Smith out, sophomore guard Zavion Williams made his first start since January 23rd.
He scored 15 points, his first double digit output since January 11th at Murray State.
Free Report
Austin Peay shot a season-high 45 free throws, making a season-high 31 against Eastern Illinois. The Govs shot 33 of them in the second half, 18 in the final two minutes.
Missing Piece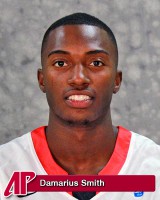 For the third time this season point guard Damarius Smith missed a game (Eastern Illinois) with an ankle injury. He left the TSU game, February 6th, with 11:24 remaining with a sprained ankle suffered on a lane drive.
He did not return and then missed last Saturday's Belmont game. Earlier this season he missed the Jacksonville State game after incurring an ankle sprain in practice the day before the contest.
Media Center
Radio: Governors Radio Network
Play-by-Play: Greg Walker
Analyst: David Loos
WVRY 105.1-FM
www.letsgopeay.com
Television: Peay Nation Broadcasting
ipTV: OVCDN (OVC Digital Network)
Play-By-Play: Will Pryor
Analyst: Tyler Edmondson