Southern Illinois Salukis vs. Austin Peay Governors
Tuesday, February 18th, 2014 | 3:30pm CT
Clarksville, TN | Raymond C. Hand Park

Clarksville, TN – With its season's first victory in hand, Austin Peay's baseball team (1-2) will seek to build on its momentum when it hosts the Southern Illinois Salukis (1-2) in a 3:30pm, Tuesday contest at Raymond C. Hand Park.
The Govs 2014 campaign got off to a rough start as they lost both ends of a Saturday doubleheader to Iowa.
However, they recovered to claim the series finale, Sunday, and give head coach Gary McClure his 800th career win. Southern Illinois opened 2014 with a win at Western Kentucky, Saturday, but dropped both games of a Sunday doubleheader.
Austin Peay Governors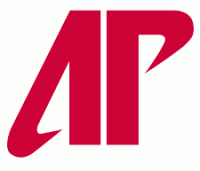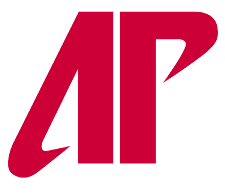 APSU head coach Gary McClure is one of 28 active Division I coaches with 800 wins, he is APSU and the OVC's all-time wins leader.
Freshman utility man Ridge Smith was named the Ohio Valley Conference's Player of the Week after leading the Govs with a .600 batting average (6-of-10), 4 doubles and 7 RBI in the series against Iowa.
Senior catcher P.J. Torres had 5 hits and 6 RBI in Saturday's doubleheader, including a 3-run home run in Game 2.
Torres, senior first baseman Matt Wollenzin and freshman third baseman Alex Robles each had a triple during the opening weekend. Senior right fielder Rolando Gautier batted in the Govs 3-hole all weekend and had 4 hits, 1 RBI and 3 walks as well as recording the season's first outifeld assist.
Austin Peay started 6 freshman in each game of the series. Freshman shortstop Logan Gray reached base safely in all three games (.385 OBP) and his second collegiate hit was a 2-run, sixth-inning single that tied Sunday's series finale. Freshman center fielder Chase Hamilton had 3 hits and 2 RBI in the Iowa series. Freshman infielder Garrett Copeland had 2 hits and 2 RBI in his first weekend.
It was a rough Saturday for the Govs defense, which was charged with a APSU record-tying 8 errors in the season opener before a 5-error outing in the nightcap. The defense settled down in the series finale, with just one error.
On the mound, the Govs bullpen combined for a 1-1 record and 1 save with a 4.32 ERA. Sophomore reliever Tommy Hager tossed 1.1 scoreless innings to win, Sunday. Sophomore closer Jared Carkuff picked up a save in his first opportunity. The starting trio combined for an 0-1 mark and 6.97 ERA with six strikeouts in 10.1 innings.
Freshman right-hander Caleb Powell will get the nod to make his first start, Tuesday, after a brief relief appearance, Sunday.
This season, Austin Peay was picked to finish 2nd in the OVC's preseason poll behind defending regular-season champion Tennessee Tech.  The Govs did not have a player selected to the preseason All-OVC squad with only senior catcher P.J. Torres the only returnee to receive All-OVC honors (2nd team) last season. Torres and senior right fielder Rolando Gautier are the only returning defensive starters for the Govs this season.
Southern Illinois Salukis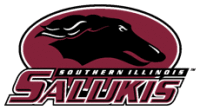 Southern Illinois opened the season with a 3-2 win at Western Kentucky, Saturday, before losing both games of a Sunday doubleheader (6-4 and 6-1).
Senior catcher/infielder Ryan Casillas batted .455 during the series. Senior infielder Cody Daily hit a sacrifice fly to drive in the Salukis game-winning RBI, Saturday. Redshirt freshman right-hander Connor McFadden will make his first collegiate start, Tuesday.
Southern Illinois was picked to finish fifth in the Missouri Valley Conference preseason poll. Senior shortstop Jake Welch was named to the league's preseason poll after earning honorable mention All-MVC honors last season.
Media Center
Live Statistics: LetsGoPeay.com
Radio: WVRY 105.1 FM (Brian Rives, play-by-play)
Online Audio: www.LetsGoPeay.com
Twitter: @APSUBaseball