APSU Sports Information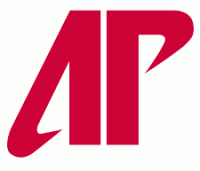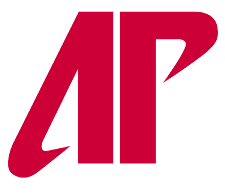 Clarksville, TN – Austin Peay State University President Tim Hall and local businessman Jack B. Turner will be inducted into the Red Coat Society, in between games of the Lady Govs-Governors 5:15pm, Saturday doubleheader with Eastern Kentucky.
The Red Coat Society, now in its 11th year, serves as a Hall of Fame of service for the Governors Club, APSU's Athletics booster club.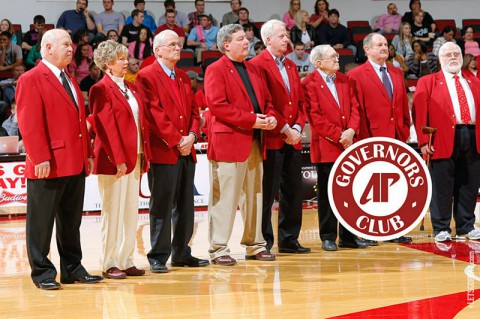 From literally the first day he was on the job as University President—the Shawn Kelley vs. David Price iconic NCAA Regional baseball game at Vanderbilt– Hall's presence in supporting APSU athletics was evident.
His presence at athletics events—fall, winter and spring, and warm and cold—was evident. Routinely, he could be found at soccer, softball and baseball; he and wife Lee are faithful attendees to Governors and Lady Govs basketball games while the University President not only hosted football fans at Governors Stadium but was a regular on Govs road trips as well.
Hall, who will be leaving the University during the spring semester for Mercy College, initiated significant change at APSU from the outset. Under his leadership, the University underwent transformation through enrollment growth, performance and facilities, making Austin Peay the fastest growing university in the state—that enrollment growth directly aiding athletic growth through student fees.
With enrollment increase came the need for new facilities to handle the expanded needs. During his tenure at Austin Peay, Hall has led efforts to open nine new facilities, including multiple dormitory facilities that have become important in the athletics department recruiting. He approved renovations to the Dunn Center, including new video boards that not only aid athletics but improve the graduation day activities as well.
But as the campus continued to grow physically and esthetically Hall realized one facility in the heart of campus just did not measure up…Governors Stadium. The 1946-built structure was being left behind not only on the APSU campus but around the Ohio Valley Conference as well.
As a result, Hall's push to improve campus will continue well after his departure, with that latest project, a new $19 million Governors Stadium. Work began November 16th after the Governors Football team played their last game in the 67-year-old Governors Stadium. Completion of the project is expected prior to the start of the 2014 Governors Football season.
As visible as Hall's support has been, Turner has nearly the opposite. The longtime Clarksville resident entered the life insurance business after graduation from Vanderbilt and became a community leader and Austin Peay supporter. His APSU involvement has been more from behind the scenes— Ajax (Turner) Distributing and other Turner-owned properties have been used to stage Governors Club Membership drives.
When Austin Peay officially retired the jerseys of former football greats Red Roberts and John Ogles along with former basketball star Howard Wright in 1991, Turner largely was responsible for jersey retirement display in the front lobby along with the posters that were distributed to the public.
For many years Turner has been an active member and former chair of the APSU Foundation Board of Trustees, which has allowed APSU athletics financial flexibility in strategically allowing privately-donated funds to be housed under its purview.
Turner has supported APSU students with generous donations to the APSU scholarship fund. His longtime association with the Fort Campbell, the Wings of Liberty Military Museum and the military also has touched the Austin Peay Center at Ft. Campbell in many ways.
For several years his Jack B. Turner and Associates offices served as the host for the annual Alumni Awards brunch. He also was the founding president of Leadership Clarksville, the organization that brings non-partisan leaders together from the Clarksville/Montgomery and Austin Peay communities for ideas sharing and insights.
Hailed as a "visionary, patriot and leader," on many fronts, he advanced the concept of "regional cooperation" throughout Middle Tennessee. Leadership Middle Tennessee, an organization which Turner served as board chairman for the past eight years, which resulted in the Jack B. Turner Foundation for Leadership Middle Tennessee.
To be eligible for the Red Coat Society, an individual must be a member in good standing of the Governors Club for at least five years, must have supported the athletic programs at Austin Peay through financial contributions or participation in Governors Club fundraisers and other events, must have supported more than one sport both at home and away whenever possible and must be recognized within the APSU community for his association with Austin Peay athletics.