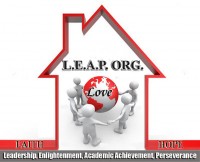 Clarksville, TN – Last week due to the inclement weather, the Leap Organization postponed it's informational meeting for the Youth Educational Excursion to New Orleans.
The next meeting will be help this Wednesday, March 12th at 5:00pm at the Leap Plaza located at 1860 Wilma Rudolph Boulevard.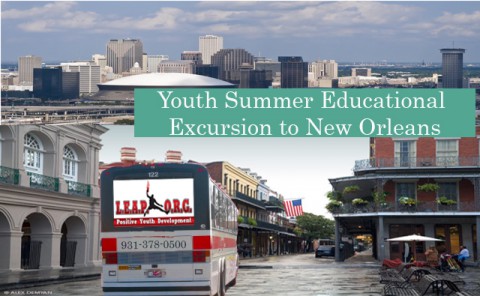 All youth ages 11 – 18 are encouraged to participate on this trip that will take place from July 9th to July 13th.
The purpose of this trip is to provide students with with entertaining and educational summer trip in New Orleans.
The trip will consist of the following
Wednesday: Depart Leap Plaza at 9:00pm
Thursday: Hotel Check In, Louisiana Children's Museum, Jackson Square, Louisiana State Museum, Louisiana Sports Hall of Fame, French Quarter, Jazz in the Park at Armstrong Park
Friday: Audubon Zoo, The Algiers Ferry, Audubon Aquarium, Imax,
Saturday: Infinity Science Center, Garden District, Carousel Gardens Amusement Park
Sunday: Hotel Checkout. New Orleans Shopping Outlets/Mall, Depart at 1:00pm
The total cost per participant is $200.00 which covers lodging, transportation, and admission into various attractions. There is a $50.00 non refundable registration fee, that must be submitted with the registration form to reserve a students slot. The remaining balance of $150.00 would be due by June 30th.
Registration forms/permission slips can be downloaded here.
For additional information, please call 931.378.0500 or email