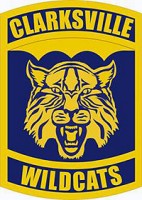 Clarksville, TN – The second day of the William Workman Classic baseball tournament at Clarksville High School Saturday, April 12th, began with a Wildcats vs. Wildcats battle as Clarksville High hosted their first game of the day against Tullahoma.

The game was a defensive battle with strong pitchers on the mound getting great help from their teammates on the field. Runs came at a premium despite both teams making a lot of contact at the plate. Ultimately, Tullahoma proved they were the superior Wildcats for the day, shutting out Clarksville High 2-0.

Tullahoma's Gray Alexander pitched a complete game, earning the shutout win. He tamed Clarksville's offense, allowing just 3 hits, despite walking six batters and striking out two.

Clarksville's Ben Bleyle was tagged with the loss. He allowed two runs from 10 hits, struck out two and walked four in seven innings of work.

Only one run was scored by either team in the first six innings. Tullahoma's Scott Jones hit a single to lead off the fourth inning. After stealing second, he came in when Bleyle walked three more batters.

The lone run held until the top of the seventh. Jones got on base with another single and stole second again. Two batters later Matt Carnes fond the gap in left field for an RBI single.

Jones batted 3-for-4, all singles, in the game. He also made three steals, one after each hit. Carnes had the only RBI in the game.

Clarksville almost rallied in the bottom of the seventh. After Gabe Bowling was walked by Alexander, KeAndre Sadler hit a single to put two runners in play.

Two batters later, Alexander walked Brady Cook to load the bases with two outs. However, the next batter, Landon Mosteller, grounded out and ended the game.

The loss to Tullahoma made Clarksville High 2-1 in the tournament. They defeated Montgomery Central and Station Camp. Their last game in the tournament will be at home against Christian County.
Box Score
| | | | | | | | | | | |
| --- | --- | --- | --- | --- | --- | --- | --- | --- | --- | --- |
| | 1 | 2 | 3 | 4 | 5 | 6 | 7 | R | H | E |
| Tullahoma | 0 | 0 | 0 | 1 | 0 | 0 | 1 | 2 | 10 | 0 |
| Clarksville High | 0 | 0 | 0 | 0 | 0 | 0 | 0 | 0 | 3 | 1 |
Photo Gallery
About Marlon Scott
Marlon Scott is a freelance journalist and writer. He graduated from Austin Peay State University in 2011 with a B.S. in Communications, majoring in Communication Arts with a concentration in print and web journalism.

His writing career began as a sports writer for The All State, the APSU student newspaper, in 2006. He continued working for the paper until his graduation, serving in various positions including Sports Editor and Editor-in-Chief.

In 2010, Scott contributed stories and photographs as well as designed and served as Editor-in-Chief for the monograph, Civic Art of Clarksville: The stories behind the pieces.

Scott has also produced 60 stories for The Leaf Chronicle.

You can find him on twitter @theMarlonScott and on Facebook
Sections
Sports
Topics
Ben Bleyle, Clarksville High, Clarksville High School, Clarksville High School Wildcats, Clarksville high School Wildcats Baseball, Clarksville High Wildcats, Clarksville High Wildcats Baseball, Tullahoma, Tullahoma High, Tullahoma High School, Tullahoma High School Wildcats, Tullahoma High School Wildcats Baseball, Tullahoma High Wildcats, Tullahoma High Wildcats Baseball, Tullahoma Wildcats, Tullahoma Wildcats Baseball, William Workman Classic, William Workman Classic Baseball Tournament, William Workman Classic Tournament, William Workman Spring Classic, William Workman Spring Classic Baseball Tournament