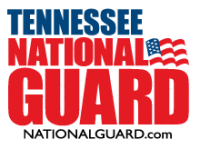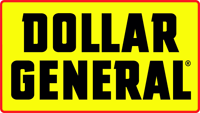 Goodlettsville, TN –  For almost 20 years, the Tennessee National Guard's Child and Youth Program has hosted a Youth Development Week for military-connected children of Tennessee. This year, the Child and Youth Program will host over 200 campers from across the state on Boxwell Reservation in Lebanon, Tenn.
Paige Major, Child and Youth Program coordinator, explains the impact this camp makes on Tennessee's military kids.
"This camp builds confidence in our military youth and cultivates friendships. Due to military families being geographically dispersed, this is a unique opportunity for them to take part in fellowship with other military-connected kids that share a common bond," she said.
Campers spend the week team-building and bonding with other children that understand the pressures that come with being part of a military family, usually at little or no cost to the family.
In support of the youth camp, the Dollar General Corporation took time during their 2014 Human Resources Summit to donate and pack 300 backpacks with beach towels, water bottles, bug repellent, and sunscreen for campers and volunteers.
Lt. Col. James Reed, deputy director for the Tennessee National Guard Military Family Readiness Operations, expressed his gratitude for Dollar General's donation to the youth camp.
"We really appreciate everything the Dollar General is doing for our kids, donating time putting these bags together," he said to Dollar General employees during the summit.
Employees also packed snack bags for the United Services Organization, or USO, to be handed out to deploying troops from Fort Campbell, Ky.
Dollar General Corporation is known for its exemplary community efforts through the Dollar General Literacy Fund, Paycheck for Patriots, and several other campaigns.
Denine Torr, Dollar General Corporation's Community Initiative Director, put it simply. "We want to be serving others, lifting them up," she said.
The Child and Youth Program graciously welcomes donations for the local community and encourages other organizations to get involved.
"We appreciate the community support because it expands the quality of the program. Military youth have more opportunities than ever before due to the compassion and generosity of local organizations," Paige said.
For more information about the Tennessee National Guard Child and Youth Program and ways to donate, please contact Paige Major at 615-313-0547.
Sections
Business
Topics
Dollar General, Dollar General Literacy Fund, Fort Campbell, James Reed, Paige Major, Paycheck for Patriots, Tennessee National Guard, Tennessee National Guard Youth Camp, United Services Organization