Written by Sgt. Leejay Lockhart
101st Sustainment Brigade, 101st Airborne Division (AA) Public Affairs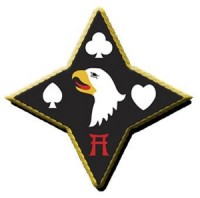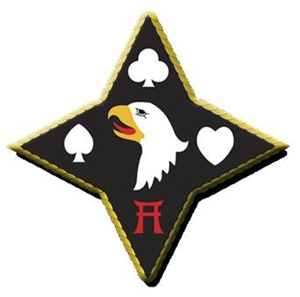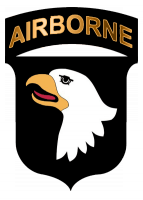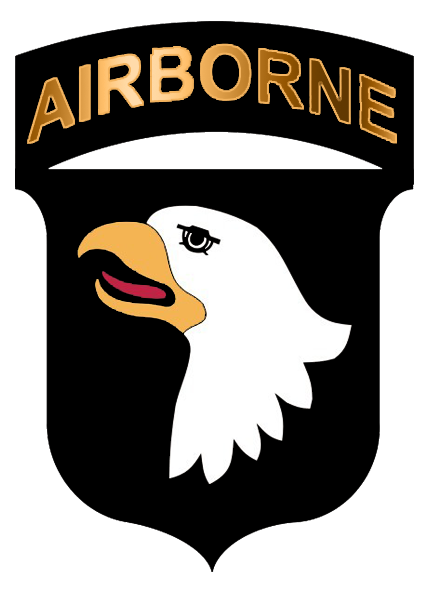 Fort Campbell, KY – Soldiers from the 101st Special Troops Battalion, 101st Sustainment Brigade, 101st Airborne Division, held a physical readiness competition July 2nd, at Fort Campbell.
The inaugural Warrior Challenge had teams and individuals compete in strenuous exercises to build camaraderie, cultivate warrior ethos and demonstrate the unit's emphasis of being constantly ready to support the only Air Assault division in the world.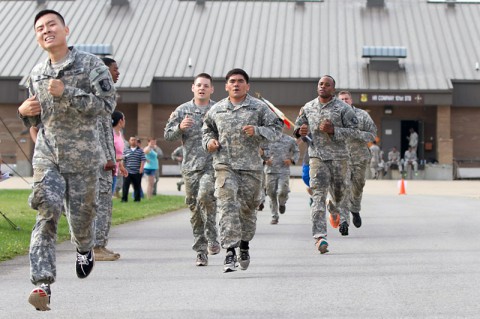 Each of the battalion's four companies fielded a team of 10 competitors comprised of a mix of leaders and junior Soldiers. During the team competition, the teams had to advance as a single unit, so each team was only as fast as its slowest member.
Cheering on the competitors was the rest of the battalion along with family members including both children and spouses. In addition to company commanders, first sergeants and platoon leaders the battalion commander, Lt. Col. Alexander Gallegos, took part in the competition as part of Headquarters and Headquarters Company's team.
The team competition began with the low crawl. Teams had to cross a grass field near the 101st Sustainment Brigade obstacle course. After finishing the low crawl, Soldiers would sprint to the sustainment brigade's Air Assault obstacle course. Once on the course, the teams had to negotiate seven obstacles in rapid succession.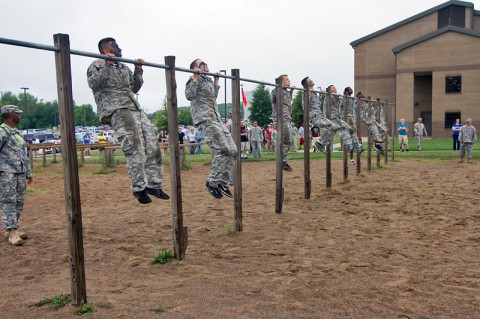 The obstacles included an incline wall, vaults, pull-ups, a rope climb, the swing, stop and jump, belly over, and modified push-ups. From there the teams had to sprint to a tire flip, where they flipped massive tires. After flipping tires, the teams had to sprint around the 101st Sustainment Brigade quad.
Next, each person had to carry two full water jugs for 50 meters. They had to complete another sprint around the quad and then each team pushed two Humvees across the quad. Finally, the teams finished the competition with one last sprint around the quad.
Capt. Johnathan Butler, 101st STB operations officer and participant, praised the Warrior Challenge, saying it was one way to build esprit de corps and camaraderie in the battalion, while also celebrating the unit's heritage.
"What kind of command climate you want to have as an organization is one in which Soldiers and their families can be proud of," said Butler, a native of Greenville, SC. "When they talk about they are part of the 101st STB, you want them to be able to brag to their friends and their families about it."
He also said that holding competitions was good for the unit because competition is an essential ingredient for growth in organizations and individuals.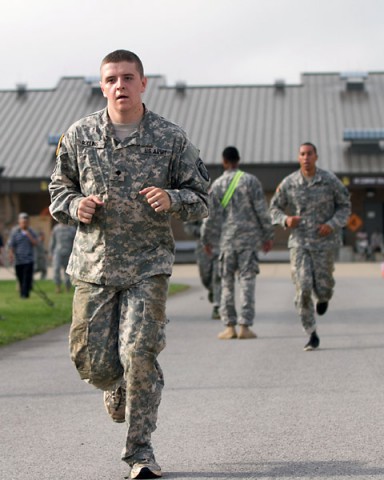 "Competition is not a bad word. Competition breeds performance," said Butler. He added that without competition, it is easy for complacency to set a ceiling on performance.
Spc. Brandon D. Rollins, a support operations helpdesk technician, said the event was very tough but fun. He competed on HHC's team and also as an individual competitor.
"It is very good motivation building and it's a great way to have a lot of fun out there with the company," said Rollins, a native of Fairfield, CA.
Describing how he prepared for the challenge, he said the battalion's Air Assault training program had served him well. He said he was already very proficient doing the obstacle course and most of the other events. However, flipping the massive tires was the one event he found very challenging.
"That was extremely difficult," stated Rollins. "The first time I did it with Capt. Prazinko, [commander of HHC] I didn't realize how much he was actually doing. He was actually doing most of it," he said with a chuckle. Rollins said he finally figured out the technique was to completely use his legs to flip the tire.
"Physical readiness is definitely a necessity in this unit," he added.
However, the day included more than just a Soldier competition.
The unit involved families in the Warrior Challenge by offering children a chance to compete in some of the individual events.
They did pushups, burpees, side straddle hops, situps, ran and threw water balloons. The children who participated showed just as much enthusiasm as the Soldiers.
The battalion also had a potluck after the challenge ended, which gave everyone a chance to socialize and come together for some fun. During the potluck, the winners and all participants received recognition for their performance.
Because so many leaders took part in the event, Butler said it was an excellent way to demonstrate to Soldiers what it means to be part of the 101st STB.
"The more senior you become, it is more critical that you express those values that you espouse," Butler said.