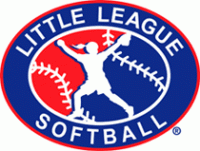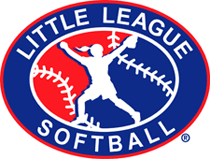 Clarksville, TN – Tennessee state champion Clarksville National 9-10-year old girls softball team remained alive in the Little League Tournament of State Champions, July 26th at Merricourt Park, with a 5-0 loser's bracket victory over South Carolina after dropping its opener to North Carolina, 12-0.
Clarksville National would score all the runs it would need against South Carolina in the bottom of the first inning, with Logan Littleton tripling to left field and scoring on an infield out by Abby Chappell to go up 1-0.
They would add a second run in the third inning, with Chappell drawing a one-out walk and scoring on a triple by Erin Lackey.
Clarksville National would break the game open in the fourth inning, scoring three times, highlighted by Littleton's second triple of the game – driving in two runs – and a RBI single by Skyler Hayes.
Sydney Weatherford and Emberly Nichols combined for the shutout, holding South Carolina to one hit.
In Clarksville Nationals opener versus North Carolina, their opponents came out swinging scored five runs in the bottom of the first inning on five hits.
Allison Ennis and Kary Hales opened the inning with back-to-back singles, with Hales picking up the RBI.
Taylor Walton would then single followed an out later by a two-run double by Ellie Wilhelm, driving in Hales and Walton to make it 3-0.
The final run of the inning came on an RBI single by Kaylin Dowling.
Clarksville National would pick up its first hit of the game in the top of the second inning, a double to center field by Nichols, giving them runners at second and third with no outs – but Walton got out of the inning by getting the next three Clarksville National batter in order to get out of the inning.
The only other hit for Clarksville National came in the third inning, a single by Chappell.
North Carolina would add four more runs in the bottom of the third inning, with two runs coming in on a double by Walton and another on a single by Hales.
Walton would finish the game going 3-for-3 at the plate, with two runs scored and driving in two, while Hales recorded two hits, scored three runs and drove in two.
Clarksville National will advance to face Georgia at 2:00pm on July 27th.