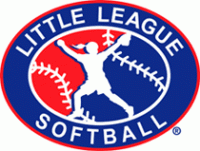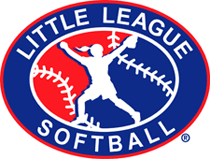 Clarksville, TN – The state championship teams from North Carolina and West Virginia have an early leg up on being the best or the best, as they won both of their games, July 26th at Merricourt Park, in the 9-10-year old girls softball Tournament of State Champions.
North Carolina has been especially in its opening games, defeating Tennessee state champion Clarksville National 12-0 in the afternoon contest, before hammering Virginia 18-3 in the nightcap.
In the Virginia win, North Carolina put the game away with a 15-run second inning – sending 20 batters to the plate – which turned out to be more runs than any other team scored total in any other contest.
Allison Ennis and Caylie Keller had three hits each for North Carolina in the win, with Ennis scoring four runs and Keller two.
For West Virginia, they opened the day with a 6-1 victory over Montgomery Central, followed by a 10-4 victory versus Georgia.
In the Georgia win, West Virginia scored three runs in both the first and second innings to get out to a 6-2 lead, with Taylor Glancy driving in two runs with a double in the first inning and Tayven Stephenson doing the same in the second inning.
Jillian Holley would make it 7-1 West Virginia in the top of the fourth inning with an RBI double – her second RBI of the game – while Glancy, Stephenson and Alivia Nunley all had RBI hits in the sixth.
Georgia would get RBIs from Brooke Evans in the second inning and Haley Wells in the sixth.
North Carolina and West Virginia will square off in the finals of the winner's bracket at 4p.m. on July 27th, while the loser's bracket games at 2:00pm on July 27th have Virginia facing Florida and Georgia meeting Tennessee champion Clarksville National.
In other games on July 26th
Georgia 2, Florida 0
Georgia opened up the Tournament of State Champions by winning a pitcher's duel with Florida, coming away with a 2-0 victory.
Both of Georgia runs came in the bottom of the third inning, with Evans reaching base on a one-out walk followed by a single by Emmalee Cigainero.
Both runners would move up a base on an infield out, with Tori O'Neal driving in both runners with a double.
O'Neal would pick up the shutout win, limiting Florida to just two hits, while striking out 13 and walking one.
Virginia 12, South Carolina 2
South Carolina jumped out to a 2-0 lead after one inning of play, but it was all Virginia after that, as they scored 12 unanswered runs to advance in the TOSC with a 12-2 victory.
Trailing 2-0, Virginia sent 12 batters to the plate in the second inning in scoring seven runs, including taking advantage to three early errors by South Carolina.
Virginia would add a couple of more runs in the top of the third inning on a two run single by Gracie Moyers.
Virginia would close out it scoring in the fourth inning by scoring three more runs.