Listen to Clarksville's 1400AM WJZM's "Rendezvous Radio" for a discussion of the 101st's History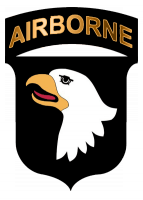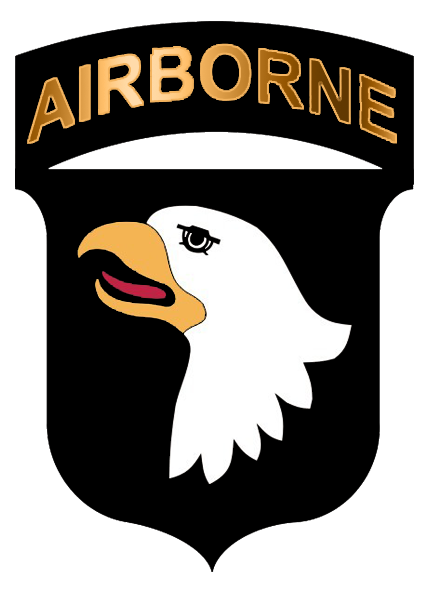 Fort Campbell, KY – In celebration of its 72nd birthday, the 101st Airborne Division (Air Assault) will host a division run scheduled for 6:30am, August 8th, 2014, as well as other events the following week.
The 101st was activated August 16th, 1942, at which time it did not have a history yet, but it had a "rendezvous with destiny." Those enduring words were spoken then by the 101st's first commander, Maj. Gen. William C. Lee.
Now, Maj. Gen. Gary J. Volesky, the current commanding general of the 101st, continues in the division's history and traditions by leading a division run, starting in front of the division headquarters with his staff members then picking up units along the run route.
Volesky will then make his way back to the front of the headquarters building with his formation.
The following week, August 15th, the Pratt Museum is scheduled to host viewings of the following movies for all to attend:
| Showing: | Film | Synopsis |
| --- | --- | --- |
| 9:40am–11:40am | Battleground! | Follows the men of the 327th Glider Infantry Regiment at Bastogne. |
| Noon–12:30pm | Stay Alert, Stay Alive! | A documentary about the training of the 101st in Vietnam. |
| 12:40pm–1:10pm | The 101st in Vietnam | A documentary about the 101st Airborne's early actions in Vietnam. |
| 1:20pm–4:20pm | A Bridge Too Far | The Story of Operation Market Garden, the airborne invasion of Hollan during World War II. |
Then, tune in to 1400AM WJZM from 1:00pm to 3:00pm for Rendezvous Radio where Capt. Tyler Reid, the 101st historian, and Sgt. 1st Class Dill, a Screaming Eagle who has had the opportunity to deploy to Afghanistan and Iraq with the 101st, will discuss the history of the 101st and what it's like being part of that history and lineage.