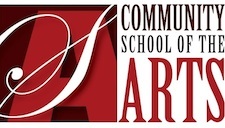 Clarksville, TN – This summer, a record number of students signed up for classes at Austin Peay State University's Community School of the Arts (CSA), so the more than 20-year-old program is expanding its offerings for the Fall 2014 Session.
"We're introducing some new stuff this fall," Matthew Burns, CSA coordinator said. "We now have French classes for all ages – elementary school through adult. The class is more conversational, so you're not here conjugating verbs."
This marks the first time the CSA has included a foreign language component in its course offerings.
The program also is expanding its theatre classes this fall with additional workshops for middle and high school students.
"They can come learn about acting, script analysis, making sets," Burns said. "We are also offering a workshop for audition preparation. If they have a play they're wanting to audition for, they can take this prep class and learn how to nail their audition."
In addition to the new programs, the CSA continues to offer opportunities in music, art, dance, crafts, photography and digital arts for children and adults throughout Clarksville. Registration is now open for the Fall 2014 Session.
For information on what classes are available, visit the CSA's website at www.apsu.edu/csa