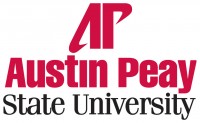 Clarksville, TN – When Mozart's Clarinet Concerto first premiered in Prague in October 1791, the famed piece sounded much different than what audiences often hear today.
The composer's friend, Anton Stadler, used a basset clarinet in that first performance, but the instrument fell out of favor in the 19th and early 20th centuries.
Modern performances of the work are simply faint echoes of the how the piece was originally conceived.
That's one of the reasons why the renowned clarinetist Charles Neidich owns a rare basset clarinet.
"You have to get to the root of music. You have to think what possibly Mozart could have heard," Neidich said in a 2012 interview with People's Daily Online USA. "We don't know because we don't have recordings, so the closest we can come is to see the instrument that he used and to try and play on it."
Neidich's passion for music has led him to be considered one of the foremost clarinetists in the world. The New Yorker magazine called him a "master of his instrument and beyond a clarinetist," and from September 12th-20th, he'll visit Austin Peay State University to work with music students and give a public performance of his work.
"Charles Neidich is to the clarinet world as LeBron James is to basketball," Dr. Doug Rose, chair of the APSU Department of Music, said.
Neidich's visit is a major musical event for the Middle Tennessee community, but he is only one of a handful of internationally renowned musicians coming to APSU this year as holders of the University's Roy Acuff Chair of Excellence in the Creative Arts.
Established in 1985 by the legendary "King of Country Music" Roy Acuff, the chair is an endowed professorship designed to bring regionally and nationally acclaimed artists together with students, faculty and community members in a creative environment. The chair, administered through the University's Center of Excellence in the Creative Arts, rotates each year between different creative arts department at APSU, with the Department of Music hosting it this year. But rather than settling for one person to act as the chair holder, the department opted to split it up among several key performers.
"We are incredibly fortunate to have him (Neidich) and our other distinguished visiting artists with us – right on our campus – talking to faculty and students, giving lectures, master classes and performances," Rose said. "It is important that the APSU and Clarksville communities realize that the Acuff Chair of Excellence visitors are stars (or superstars) in their own right."
Neidich will serve as the first Acuff Chair recipient, and he plans to spend his time on campus working with students, hosting lectures and master classes for the public and participating in four concerts for the Clarksville and Nashville communities. Information on concert times is available online at www.apsu.edu/music/charles-neidich-schedule-events
The renowned opera conductor Willie Anthony Waters will visit APSU October 19th – November 4th to take over the Acuff Chair duties. In 1999, Waters was appointed general and artistic director of the Connecticut Opera Association, the country's sixth oldest opera company. He will spend his time on campus assisting with the APSU Opera Workshop and offering master classes on operatic arias.
"Maestro Waters, with more than 35 years of experience, has in-depth knowledge of the field upon which APSU students, faculty, the University community and the community at large could draw upon," Dr. Gail Robinson-Oturu, APSU professor of music, said.
Dr. Anna Harwell Celenza, musicologist and the Thomas E. Caestecker Professor of Music at Georgetown University, will serve as the Acuff Chair from November 11th-19th, providing a multi-disciplinary approach to her residency. Her award-winning series of children's trade books uses illustrations by visual artist JoAnne Kitchell to help make classical music more approachable to children.
"The purpose of her residency will be to provide our community with ideas and inspiration for interdisciplinary collaborations," Dr. Gregory Wolynec, APSU professor of music, said. "Her residency will target APSU music majors, students majoring in other art fields, the general student population, the greater Clarksville community and the region's children."
On February 22nd, the JUNO-nominated Orchid Ensemble will visit APSU as the next Acuff Chair holders. The trio, known for blending ancient musical instruments and traditions from China and other cultures in their music, will host a week of lectures, recitals and master classes.
"The impact of the Orchid Ensemble residency will reach beyond music majors to include music appreciation pupils and students minoring in Asian Studies and International Education, as well as those enrolled in courses in Asian history and Chinese language," Dr. Ann Silverberg, APSU professor of music, said. "On campus, the Orchid Ensemble will commit at least two 'random acts of music' in buildings where live music is not normally heard."
Jo-Michael Scheibe, chair of the Thornton School of Music's Department of Choral and Sacred Music at the University of Southern California, will serve as the next Acuff Chair during the week of April 14th-18th.
Scheibe has collaborated with Luciano Pavarotti, José Carreras, Salvatore Licitra, Maria Guleghina and Kenny Loggins, and he has prepared choruses for Sir Colin Davis and the London Symphony Orchestra, Franz Welser-Möst and the Cleveland Orchestra and Michael Tilson Thomas and the New World Symphony. He will spend his week working with the APSU choral ensembles and vocal music education students.
"We are fortunate to have a conductor of such international renown with us at APSU. I'm very excited for our students and local teachers to not only meet him, but also to work with him," Dr. Korre Foster, director of choral activities at APSU, said.
The final Acuff Chair holder of the year, Grammy-winning flutist Rhonda Larson, will visit APSU April 20th-29th to offer master classes, seminars and several performances for the Clarksville community. Larson entered the national music scene by winning first prize in the National Flute Association's Young Artist Competition in 1985. She now performs regularly throughout North America with her "One Woman, A World of Music" show and with her band Ventus.
"I am thrilled that APSU has the opportunity to bring this eclectic performer to campus," Dr. Lisa Wolynec, APSU professor of music, said. "Rhonda showcases her dazzling technique with her use of classical, new age and world music, creating exhilarating performances. For 10 very exciting days in April, Rhonda will share her musical, performance and philosophical ideas with Austin Peay and Clarksville."
For more information about the Acuff Chair Excellence or upcoming performances and lectures, contact the CECA at 931.221.7876 or the APSU Department of Music at 931.221.7818.