Clarksville, TN – Austin Peay State University's volleyball team had plenty of ups and downs during its pre-Ohio Valley Conference schedule, but with the start of conference play the Lady Govs are just starting to find the consistency needed to challenge the elite in the OVC.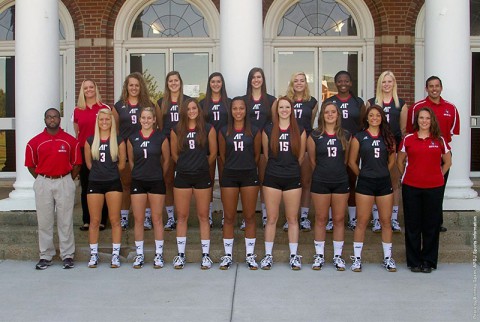 Heading into their final pre-season tournament at the University of Tennessee the Lady Govs had only picked up three wins in their first 12 matches, but beginning with a win against the Lady Vols to open that tournament, Austin Peay was won five of their last six matches – including wins over Tennessee Martin and Southeast Missouri to begin 2-0 in OVC play.
"I really don't know what changed," Austin Peay coach Taylor Mott said. "I just think it's that mentality in a sport that is such a momentum sport I really feel like the girls went in with the mentality we're going to win and we're going to play hard. When you play that way and not think about losing so much it kind of takes the pressure off of you.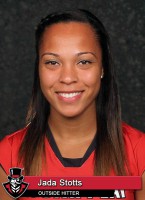 "When we played against Tennessee no one expected us to win, so you can kind of go in with the attitude to just play carefree. That's what they did and got a little bit of confidence and that kind of rolled us through the weekend and hopefully into our opening of conference play."
That confidence has led to the Lady Govs offense becoming more efficient, as they've averaged six less errors per match over their resent hot streak, while raising their attack percentage from .172 before the Tennessee match to .250 during their 5-1 run.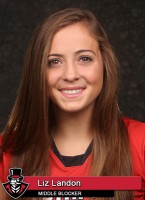 "That's the hard part about this sport because it's such a game of momentum swings and consistency has been the issue all year long," Mott said. "We've made so many errors at times and if we can eliminate those it puts us into a whole different level.
"But again, when you play more not to lose apposed playing to try to win that's when errors start to happen. It's just that double-edge sword sometimes to get your team to believe that they're good enough (to win) when they're making a ton of errors."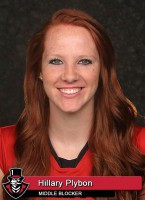 Senior Jada Stotts has carried a lot of the load in the Lady Govs offense during the early part of the schedule, along with fellow seniors Liz Landon, Hillary Plybon and junior Aubrey Marsellis.
But the emergence of freshmen Ashley Slay and Christina White to go with red-shirt sophomore Sammie Ebright and junior Samantha Strother has given Austin Peay a more balanced, diverse and challenging offense to have to matchup against for its opponents.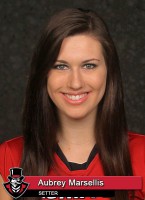 "If Ashley can get herself together and continue to work hard and buy into what we're doing here she can be a very good and consistent athlete," Mott said. "But she's a freshman and the speed of the game is different from what she's use too, even coming from a really, really good high school program.
"Along with Hillary and Liz we hope to get a lot of production out of them, so that will open up the outsides and give them some more room to swing."
The Lady Govs hope this resent surge continues this week, as they closeout their four-match home stand with Murray State (on September 30th) and defending OVC champion Morehead State (October 4th).
"We don't put any more stock in any one match versus the other," Mott said. "But those teams are playing well and have played some good teams, so we defiantly have our work cut out for us."