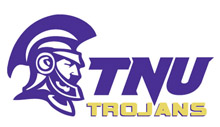 Indianapolis, IN – As the season teed off in September, so have the honors as the first month of competition has come to a close in what will be a long and competitive season leading up to the conference championships on April 20th-21st, 2015.
After a month of competition,  Trevecca Nazarene University's Alexa Rippy, of Clarksville Tennessee, was named Great Midwest Athletic Conference Women's Golfer of the Month.
The 2014-15 women's golf season opened in September with a variety of events that featured a field full of G-MAC teams.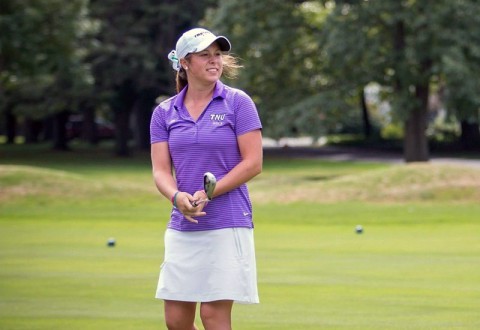 TNU's Alexa Rippy, who was named Golfer of the Month in her first month of action as a freshman, has matched the quick start to her season as a sophomore and has been named G-MAC's Women's Golfer of the Month for September.
In September, the Trojans competed in three events and Rippy worked to guide the team to two first place finishes at the Evann Parker Memorial and the Michael Corbett Fall Classic.
Individually, Rippy had two top-six performances – finishing third at the Parker Memorial with a 158 (77-81) and then improved her score as she tied for sixth at the Corbett Fall Classic with a 155 (74-81).
Over the first two tournaments, she had a four round average of 78.25. Rippy, who is the reigning G-MAC Freshman of the Year, finished the month with an average round score of 79.83 after she shot a 166 (85-81) as she finished 36th at the NCAA Division II National Preview Tournament.