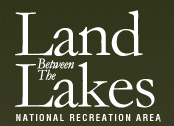 Golden Pond, KY – Land Between The Lakes National Recreation Area invites families to "Tame the Wild" at the Outdoor Kid's Fest Saturday, Sunday, and Monday, October 11th, 12th, and 13th, 2014.
This new event will take place at Woodlands Nature Station from 10:00am-4:00pm each day. Spend Columbus Day holiday weekend learning outdoor skills, both old-fashioned and modern.
"We want to give families a weekend full of fun outdoor activities. We think these activities will spark a new interest or hobby that will help kids and adults grow and learn during fall break," says John Pollpeter, Naturalist at Woodlands Nature Station. "We are offering a wide range of programs to help people learn geocaching, spear throwing, kayaking, cooking on a campfire, and much more."
General admission to Nature Station is $5.00 ages 13 and up, $3.00 ages 5-12, and free for ages 4 and under. The following is a complete program schedule. For more information, call 270.924.2299.
Saturday, October 11th
All Day: Meet Smokey Bear (scheduled appearances)
All Day: CSI: Campsite Scene Investigators
All Day: Hunting the Wooly Mammoth
11:00am: Nature Series for Adults: Bountiful Hike
11:30am: Venom!
1:00pm: Cunning Coyotes
2:00pm: Geocaching 101
2:00pm-4:00pm: Make your own Animal Track Guide
3:30pm: Critters in the Campground
Sunday, October 12th
All Day: CSI: Campsite Scene Investigators
10:00am-4:00pm: Free Kayak Demonstrations (Hematite Lake)
11:30am: Kid vs. Wild
1:00pm: Monster Month: I Wish I Was a Werewolf
2:00-4:00pm: Make Your Own Tree ID Guide
3:30pm: Rut and Strut
Monday, October 13th
11:00am: For Goodness Snakes
11:00am-2:00pm: Cooking on a Campfire Demonstration
1:30pm: Tree-mendous Hike
Land Between The Lakes National Recreation Area manages more than 170,000 acres in western Kentucky and Tennessee as part of the U.S. Forest Service and the Department of Agriculture's public lands program. Land Between The Lakes offers outdoor recreation, lake access, land management, and environmental education to over 1.4 million visitors annually.
The Friends of Land Between The Lakes works in partnership with the Forest Service providing program services, funds development, and volunteer support.
To find more information about Land Between The Lakes, log on to the official website at www.landbetweenthelakes.us or call toll-free at 1.800.LBL.7077 or local at 270.924.2000. For more information on the Friends of Land Between The Lakes, log on to www.friendsoflbl.org .
To subscribe to the official electronic newsletter, send an email to . Land Between The Lakes official Twitter accounts include @LBLScreechOwl, @LBLNature, @LBLHomeplace, and @LandBtwnLakes.
USDA is an equal opportunity provider and employer.