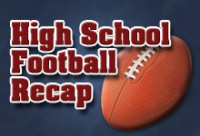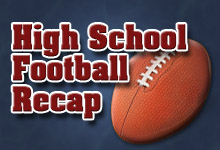 Clarksville, TN – The final week of the regular season high school football is here. This is the last chance for teams to play for the regular season championship, playoff possibilities or just pride.
The District 10-AAA regular season champion was secured last week. Another team earned their first District 10-AAA victory. Although some teams know their season is coming to an end this week, no team will finish the regular season winless.
Hot List
With a 30-6 win over the Northeast Eagles the Henry County Patriots earned the regular season district title this year. It was their sixth win in a row and they are undefeated against district opponents so far. They will host the West Creek Coyotes for their last game of the regular season.
The Coyotes broke a four game losing streak and earned their first district win against the Northwest Vikings, 35-0. It was their only shutout so far this season and their highest point total. In addition to beating the Vikings, the Coyotes learned Monday they earned another win due to one of their previous opponents playing with an ineligible player.
Week 10 Review
The Rossview Hawks defeated the Springfield Yellow Jackets 44-20. The win gave the Hawks sole possession of second place in the district behind the Patriots. The Hawks will play in the playoffs as part of Class 6A.
The Kenwood Knights defeated the Clarksville High Wildcats 20-17. The win bumps the Knights over the Wildcats in the district and puts them right on the edge of playing in the playoffs.
The top 32 ranked teams in Class 5A will play in the playoffs. After last weeks games, the Patriots, Yellow Jackets, and Knights are in. The Wildcats and the Knights will need wins this week to ensure they make the playoffs.
The Clarksville Academy Cougars will play Nashville Christian for the District 10-A title this week. The Montgomery Central Indians playoff hopes took a hit with their loss to East Hickman last week. The Indians will look to break a 2-game losing streak against Lewis County this week.
The Fort Campbell Falcons lost to Trigg County last week and will play Barren County at home this week.
Week 10 Scoreboard
Kenwood 20
Clarksville 17
Northeast 6
Henry County 30
Northwest 0
West Creek 35
Springfield 20
Rossview 44
East Hickman 28
Montgomery Central 20
Trigg County 26
Fort Campbell 14
District 10-AAA Standings:
Henry County 6-0 7-2
Rossview 5-1 6-3
Springfield 4-2 7-2
Kenwood 3-3 4-5
Clarksville 3-3 4-5
Northeast 2-4 2-7
West Creek 1-5 4-5
Northwest 0-6 3-6
Week 11 Schedule:
West Creek at Henry County
Rossview at Northwest
Springfield at Clarksville
Northeast at Kenwood
Lewis at Montgomery Central
Clarksville Academy at Nashville Christian
Barren County at Ft. Campbell