Austin Peay (2-6) vs. Lipscomb (3-5)
December 13th, 2014 | 4:00pm CT
Clarksville, TN | Dunn Center

Clarksville, TN – After nearly a month away from the Dunn Center, Austin Peay State University men;'s basketball team finally will return home when it faces Lipscomb, 4:00pm, Saturday, in Dave Aaron Arena.
The Govs return home desperate for a victory—they went just 1-5 on the more than 4,000-mile trek—but more importantly the Govs must rediscover that formula that worked well in that lone victory.
When APSU defeated Brown, 79-58, November 27th, they did it was an efficient offense (53.2 percent shooting) and a stifling help-oriented defense (41.8 percent Brown shooting, 26.9 percent in the second half).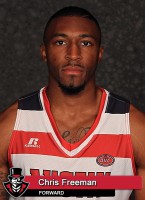 Post players Chris Freeman and Chris Horton both shot the ball better than 50 percent against Southern Illinois but combined for just 15 shot attempts as APSU committed 18 turnovers.
Defensively, the Govs have allowed 55.1 percent shooting over the last two games and 154 points total. As a result, the Governors are coming off a pair of 20-point losses to Stephen F. Austin and Southern Illinois.
The Govs will welcome a Bisons team that has experienced some early season struggles of their own but come in with a 3-5 record after defeating Tennessee State, 77-68, last Saturday.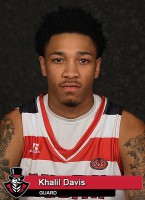 Josh Williams leads Lipscomb in scoring at 15.9 points per game while also hauling down 5.6 rebounds per outing. Clarksville natives Malcolm (13 ppg) and Martin Smith (12.7 ppg) also are averaging in double figure as is point guard Nathan Moran (10.3 ppg).
Freeman and Horton, each at 12.6 ppg, lead the Govs while Khalil Davis is at 10.3 ppg. Horton (9.8 rpg) is ranked 22nd nationally in rebounds per game and 13th in blocked shots per game (3.25 bpg). Freeman is ranked 19th in field goal percent (63.6 percent).
What You Should Know
The Series: This is the 70th meeting between the two programs, with APSU leading the series 39-30. After a 47-year break the series resumed in 2010 and APSU has dropped all five meetings, including last season's 88-83 defeat in Clarksville.
What A Win Would Mean: It would make the Govs 3-6 in 2014…it would make the Govs 2-0 at home in the 2014-15 season…the Govs would go to 1-1 in December…it would make the Govs 40-30 all-time against Lipscomb…it would make Dave Loos 8-12 against Lipscomb… it would give Loos a 1-1 record against Lipscomb coach Casey Alexander…it would be Dave Loos' 468th career victory.
What A Loss Would Mean: The Govs drop to 2-7 in 2014…it would be the Govs third straight loss…it would be APSU's first home loss in 2014-15…they would drop to 42-32 against current Atlantic Sun members…they would go to 0-2 in December…Loos would drop to 467-411 overall and 385-358 as the Governors head coach.
Austin Peay Governors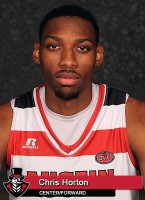 Chris Horton made it his fourth second straight game with double-figure rebounding and his second straight double-double with 15 points and 13 rebounds versus Southern Illinois. He now has 31 career double-figure rebounding efforts and 25 career double-doubles.
The Govs inside duo of Chris Freeman and Chris Horton combined to go 10-of-15 (.667 percent) from the floor.
Senior point guard Jeremy Purvis finally made his debut for the Govs after missing the season's first seven games. Purvis severely sprained his ankle in mid-October and finally was cleared to play last week.
After shooting less than 70 percent from the free-throw line for three straight games, the Governors converted 11-of-14 (78.6 percent) against Southern Illinois.
Broadcast Information
Radio • Governors Sports Network
Play-by-Play: Greg Walker
Analyst: David Loos
TV • GovTV • OVCDN
Play-by-Play:  Will Pryor
Analyst: Charlie Patten
Govs on the Web
Live Video: www.ovcdigitalnetwork.com
Live Audio: www.LetsGoPeay.com
Live Statistics: www.LetsGoPeay.com