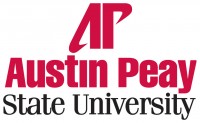 Clarksville, TN – Austin Peay State University's 31st Annual Candlelight Ball is just around the corner, and to help announce the event, two individuals were honored and recognized during a luncheon held Tuesday, January 13th.
The Wendell H. Gilbert Award and the Spirit of Austin Peay Award were presented to two individuals for the outstanding achievement, contribution or recognition they have brought to Austin Peay.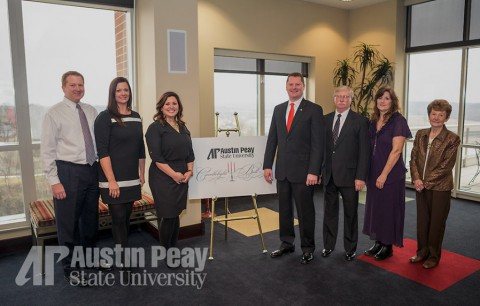 Congressman Phil Roe ('67), who has represented Tennessee's 1st District in the U.S. House of Representatives since 2009, received the Wendell H. Gilbert Award. Before being elected to congress, Roe served as mayor and vice mayor of Johnson City.
After receiving his medical degree from the University of Tennessee College of Medicine in 1972, Roe served two years in the United States Army Medical Corps. After being discharged, Roe operated a successful OB/GYN practice for 31 years, delivering nearly 5,000 babies.
Tom Creech ('00) was presented with the Spirit of Austin Peay Award. A Clarksville resident, Creech is a partner with Nave Funeral Homes in Clarksville and Erin. After receiving a business degree from APSU, Creech would go on to serve in leadership positions for the Downtown Kiwanis Club, the Clarksville Area Chamber of Commerce Business Development Committee, the Chamber's Public and Community Affairs Committee and the APSU Governors Club.
Creech also is a member of both the Tennessee and National Funeral Directors Association.
Austin Peay State University's 31st Annual Candlelight Ball will be held at Hilton Nashville Downtown on March 14th with a cocktail hour at 6:00pm, dinner and awards ceremony at 7:00pm and dancing at 8:00pm.
For more information or to RSVP, call the APSU Alumni Office at 931.221.7979.