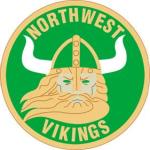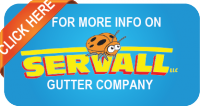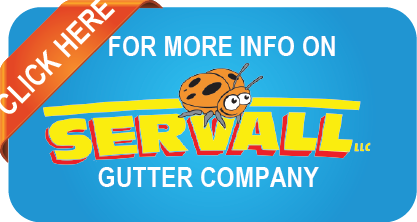 Clarksville, TN – Northwest High School's Elijah McCoin knocked down a three with 8.7 seconds left, Friday, January 16th in their District 10-AAA game versus Rossview High School, to lift the Vikings past the Hawks, 42-41.
It was the second time this season that McCoin had knocked down a late three to beat Rossview, the first time coming on a half-court buzzer beater on December 2nd in a 47-46 Viking win.
Rossview (10-7, 2-6 District 10-AAA) had taken a two-point lead, 41-39 with 20.8 seconds left, following Jackson Parker hitting one-of-two free throws.
Northwest (12-8, 6-2 District 10-AAA) brought the ball up, but missed with Rossview getting the rebound.
The Hawks would try to bring the ball up the court, but the Vikings were able to force a turnover giving them another chance, with 13.6 seconds left.
Northwest would try to get the ball inside, but the ball was knocked around and was batted out to McCoin on the left wing.
McCoin, who led the Vikings with 12 points, knocked down the shot — followed by Rossview calling its final time out with 6.4 seconds left to set up their final possession.
Twice, Northwest was able to knock the ball out of bounds on throw-ins by the Hawks, with precious 10th of second's ticking off the clock.
On its third time trying to throw the ball in, coming at midcourt with 1.7 seconds left, Javon Vaughn was able to get the ball into Parker just outside the right block, with Jackson getting a pretty good look following a quick spin on the Viking defender to get the shot off.
But Parker's attempt rolled off the back iron, with Northwest coming down with the ball to seal the nail-biting one-point victory.
The two teams had entered the final quarter tied 26-26, but Rossview took an early four-point lead – with Northwest not scoring the in period for over four minutes.
The Hawks lead could have been even bigger, but Rossview only hit two of six free throw attempts – including the front end of two one-and-one's – to leave four to six points on the table.
McCoin would make it a two-point game, 30-28, with a bucket at the 3:52 mark, but Cannon Campbell – who led all scorers with 14 points – scored the next three points to push the Hawks lead out to five points, 33-28 with 2:54 left; the biggest lead for Rossview since leading 8-2 midway through the opening quarter.
Rossview would keep the three-to-five point lead over the next minute, but three more missed free throws by the Hawks to go with three points from McCoin kept the Vikings close.
The Hawks would be leading 36-31, with 1:53 left, but Dezman Stacker would knock down a three to make it a two-point game with 1:38 left.
Vaughn, who finished with 10 points, would score four straight for Rossview to counter a couple of free throws by the Vikings to put the Hawks up 40-36, with 35.2 seconds left.
McCoin had a chance to cut into the lead with two free throws, with 29.2 seconds left, but he missed both.
But Marice Wright grabbed the second miss for Northwest and was fouled as he put the ball back up and threw the net – and after the ensuing free throw make – cut the Rossview lead to 40-39, with 22 seconds left.
Box Score
Northwest 42, Rossview 41
| | | | | | |
| --- | --- | --- | --- | --- | --- |
| | 1 | 2 | 3 | 4 | Final |
| Northwest Vikings | 6 | 11 | 9 | 16 | 42 |
| Rossview Hawks | 10 | 6 | 10 | 15 | 41 |
Northwest
Mayrel Randolph 6, Marice Wright 6, JaRyan Young 6, Elijah McCoin 12, Correal Murry 2, Markel Kea 4, Dezman Stacker 6. Team totals 15 9-17 42.
Rossview
Javon Vaughn 10, Cannon Campbell 14, Christian Snell 5, Austin Jackson 7, Jackson Parker 5. Team totals 13 12-23 41.
3-point field goals: Northwest 3 (McCoin 2, Stacker 1), Rossview 3 (Jackson 2, Vaughn 1).
Records: Northwest 12-8, 6-2 District 10-AAA; Rossview 10-7, 2-6 District 10-AAA.