Austin Peay Sports Information

Clarksville, TN – An unexpected six-day layoff will come to an end when Austin Peay's baseball team travels to Samford for a three-game nonconference set.
The Govs and Bulldogs will begin the weekend with a 3:00pm, Friday contest followed by an 11:00am, Saturday meeting and a 1:00pm, Sunday finale at Joe Lee Griffin Field.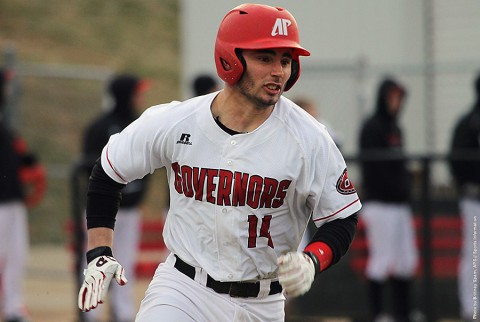 Austin Peay last saw action February 14th when it improved to 2-0 with a win against South Dakota State. Since then, the Govs have seen three home games canceled or postponed due to winter settling into the Clarksville area.
The Govs showed off their 2015 edition last weekend, with six returning starters taking the field along with three newcomers.
Preseason All-OVC picks Alex Robles and Ridge Smith took up their new responsibilities. Robles taking over as the Govs designated hitter and closer while Smith moved behind the plate.
The Govs and Bulldogs will meet for the first time since 2008 when both were members of the Ohio Valley Conference. Samford departed the OVC after the 2008 season for the Southern Conference, but not before winning the last three OVC series between the two squads.
Samford has won five of the last six meetings, APSU's lone win in that span coming in the 2007 OVC Tournament.
First Hacks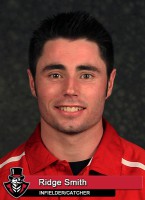 The Govs 2-0 start is their best since a 2-0 start to the 2012 season. Austin Peay has scored 16 of its 18 runs after the fifth inning.
Sophomores Alex Robles and Ridge Smith were each selected to the league's preseason squad at starting pitcher and utility man, respectively. For the second consecutive season, Smith opened the season in impressive fashion, batting .714 with a double, triple and 3 RBI (he batted .600 with 4 doubles during the opening weekend of his freshman year).
Junior transfer outfielder Kyle Blackburn got the starting nod in right field for both games and batted .600 with 3 runs scored. Junior transfer center fielder Patrick Massoni also enjoyed his first weekend as a Gov, batting .375 with a pair of doubles and 3 RBI.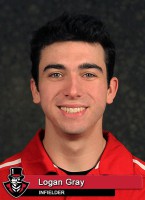 Sophomore third baseman Logan Gray went errorless in his first week at the hot corner and batted .286 with 2 doubles and 2 RBI at the plate. Sophomore left fielder Cayce Bredlau had just 1 hit in the opening weekend, but scored all 3 times he reached base. Robles was the Govs designated hitter in both games and batted .250 with 3 RBI, including the game-winner against South Dakota State courtesy a sacrifice fly.
Junior transfer shortstop Clayton Smithson had 2 RBI and batted .250 in his first weekend as a Gov. Austin Peay's defense committed 5 errors in the first 2 games, but only 2 of those errors came courtesy the infield (2 by the catcher and 1 by the pitcher).
Austin Peay was picked to finish fourth in the OVC's preseason poll of coaches and sports information directors. Austin Peay finished 2014 with a 23-33 overall record, starting seven freshman for the bulk of the campaign.
The Govs fell out of the OVC's six-team tournament field on the regular season's final day, a 4-3 loss at SIUE dropping it to 14-16 and seventh place in league action.
Toeing The Rubber
Austin Peay will mix up their rotation in Week 2 with junior Jared Carkuff moving into the No. 1 role after limiting South Dakota State to one unearned run over 6+ innings, last Saturday.
Redshirt senior Zach Hall, the opening day starter, will look to bounce back from an outing that saw him leave in the 2nd inning.
Sophomore Caleb Powell was penciled in to start the weekend's 3rd game, but saw his start wiped out by cold weather.
Probable Starts and Closers
| | |
| --- | --- |
| Date | Austin Peay Starter |
| Start | Opponent's Starter |
| FRI. | RHP Jared Carkuff (#16, Jr., 1-0, 0.00 ERA) |
| 3:00pm | RHP Alex Ledford (#25, Sr., 0-1, 3.60 ERA) |
| SAT. | LHP Zach Hall (#10, RSr., 0-0, 16.20 ERA) |
| 11:00am | RHP Jared Brasher (#41, So., 0-0, 27.00 ERA) |
| SUN. | RHP Caleb Powell (#21, So., 1st start of '15) |
| 1:00pm | RHP Cole Limbaugh (#12, Sr., 0-0, 12.00 ERA) |
| CLOSER | RHP Alex Robles (#5, So., 1 SV/1 APP, 0.00 ERA) |
| | RHP Andres Gracia (#23, Sr., 1 SV/1 APP, 0.00 ERA) |
Inclement Weather
With inclement weather forecast for the weekend, schedule changes are possible. Schedule updates will be available at www.LetsGoPeay.com – Austin Peay's official athletics website – and on APSU Baseball's official twitter account @APSUBaseball.
Video
Some shots from the Govs season-opener against Niagara, last weekend.