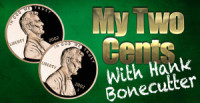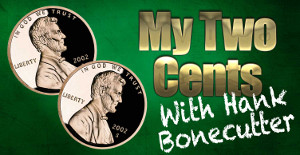 Clarksville, TN – "Faith and understanding rest on the hope of eternal life.  Before time began, God promised to give that life.  And he does not lie." Titus 1.
It seemed only fitting that former Clarksville City Councilman Gabe Segovia would lose his battle to cancer on the day God chose to begin his life.  And while there are many who think that is so sad, I celebrate for Gabe.
The pain is gone.  The suffering is over.  Now, go rest my brother!
There are many other people who knew Gabe Segovia better than me.  Those who were closer to him.  Those who knew all his "warts and bruises" and then there were those who saw the public figure, the headlines, the controversy and in the end, the magnificent testimony to God and the revelation that it was going to be ok.
Gabe Segovia found out he had terminal brain cancer after he passed out at a convenience store one day while driving home to Clarksville.  It began a series of tests that revealed what he had and what to expect.  The cancer disappeared and all things looked good.  Then, as cancer so often does, it returned with a vengeance.  The prognosis wasn't good.  He was not expected to live much longer.  The disease would win.  Gabe would die a young man.
What I want to remember about Gabe Segovia, is not all the political controversies, or the newspaper headlines.  I will remember how he confronted his fate and discovered his purpose in life.  How he touched so many people in the final days.  How he assured us all that it was alright.  That he was alright.  He was ready to walk into the arms of God.
Gabe said that being diagnosed with brain cancer "was the best thing that ever happened to me."  Now while that is almost impossible for most of us to understand, the final months of his life were an amazing testimony to his faith and belief that there is a higher power.  There is life after death.  There is faith.  There is a God.
We were all fortunate to read him document his struggles, and give his testimony daily.  He visited as many churches and groups who would have him to give the glory to God, and share his faith to the lost.  In a time where Christians are slammed and ridiculed, Gabe stood strong and followed the path that God led him on.
I know there are plenty of skeletons in the closet.  I know there are plenty of things he was not proud of.  Just like you and me.  We're all the same.
God doesn't keep score.  So why should we?
I've been captivated at the impact Gabe Segovia had on thousands of people in the final months of his life.
The beauty of social media became apparent.
And while most people would not be comfortable sharing that much of their private lives with the whole world to see, Gabe saw it as his mission.  He embraced it.  And I thank God for him.
There were days I was feeling as low as I could get, then I would see a Facebook post from Gabe, and I immediately thought to myself, "I don't have any problems, quit feeling sorry for yourself." #gabestrong
I will remember his love of baseball.  His love of the Beatles.
I will remember how hard he worked for the City of Clarksville as a city councilman, yet took nothing but grief for it.
I will remember how loved he was by his constituents.  His family.  His friends.
I will remember how his life touched so many people who didn't know him, but would tell me, "sorry to hear about your friend Gabe."
It doesn't matter what you think about whether Gabe would have been a changed man if he HADN'T been diagnosed with a terminal disease, it matters what God chose to do with him BECAUSE of it.
If you weren't touched, in some way, by Gabe Segovia these last few months, then I would recommend a medical check-up, because it's quite likely you don't have a heart.
I hope his life and death will make me a better person in some way. I hope it makes YOU a better person.  If it doesn't, then all the pain and suffering he went through was wasted.
You see, that's what we all miss in this thing called "life."  God reveals himself to us in a million different ways, but we're "too busy" to notice.  Gotta get to work, check Facebook, make that next text message, check Facebook again and again, or whatever we choose to let bog us down, and I'm as guilty as anyone. #truth
I'm proud of Gabe Segovia and how he handled himself to the very end. I'm encouraged by his faith and testimony and his strength.  There are those who will miss him more than me, but I choose to remember the light he shined on us all during his darkest time.
"And now, Lord God, keep forever the promise you have made to me and my royal house.  Do exactly as you promised." 2 Samuel 7.
#gabestrong.