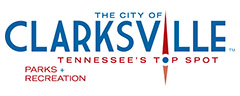 Clarksville, TN – The weekly Clarksville Parks and Recreation Department Recreation Report provides Clarksvillians with a glimpse at the activities and events that are available from the Parks and Recreation Department for them to enjoy together as a family.
This weeks highlights include: Clarksville's Wonder Kids Triathlon, Adult Karate, Movies in the Park, and Friends of Fort Defiance Annual Fundraising Event.
Clarksville's Wonder Kids Triathlon
Registration kicks off June 1st
The Clarksville Parks and Recreation Department is excited to host the 3rd Annual Wonder Kids Triathlon to be held August 1st! This event is open to boys and girls ages 3-12 and will take place at New Providence Pool and surrounding area of 166 Cunningham Lane.
Just like in a traditional triathlon, the Wonder Kids Triathlon athletes will participate in three legs of the event: swimming, biking and running.
Each course varies depending on age:
3-5 years-old: 25 meter Swim, 1/4 mile Bike, 100 yard Run
6-8 years-old: 50 meter Swim, ½ mile Bike, 1/4mile Run
9-12 years-old: 100 meter Swim, 1 mile Bike, ½ mile Run
Cost to participate is $25.00 per child and pre-registration is required. Spots are limited so register early! Registration can be completed at the Clarksville Parks and Recreation Main Office, located at 102 Public Square, any of the City's three community centers, or online at www.cityofclarksville.com/kidstriathlon
Participants must register no later than July 17th. Participants must be registered by July 3rd to be guaranteed correct size shirt and swim cap.
Adult Karate
Relieve some stress and try something new at the Burt-Cobb Community Center with our Adult Karate class. This free class, taught by David Fivecoat, is held every Monday from 5:30pm to 7:30pm.
Beat the summer heat with 'Frozen' on June 6th
The City of Clarksville and Convergys are excited to announce Disney's Frozen is coming to the big screen Saturday, June 6th as part of the 2015 Movies in the Park. Admission is completely free.
The movie screening will begin at sunset, 8:15pm at the Heritage Park Soccer Complex, located at 1241 Peachers Mill Road near Kenwood High School. The gates will open at 6:30pm and food will be available for purchase on-site from La Casa Taqueria Taco Truck, Relish the Dog, and KAC Concessions.
Guests are invited to bring picnic baskets, blankets, and lawn chairs. Please leave your pets and alcohol at home. Invite your family and friends, arrive early, and enjoy the Movies in the Park experience.
Beginning approximately one hour before show time, all Princesses from the realm of Clarksville are invited to meet Elsa and Anna, the lovely leading ladies of Frozen, live in-person. The character appearances of Elsa and Anna are generously provided by Tiffany's Hair Spa.
Friends of Fort Defiance Annual Fundraising Event
The Friends of Fort Defiance is excited to announce the date for this year's March to the Past fundraising event: Saturday, June 13th from 10:00am to 5:00pm at the Fort Defiance Civil War Park and Interpretive Center.
Live demonstrations of quilting, firing, and camp life will be sure to give the community a clear depiction of the Civil War era. Along with these demonstrations, several games and activities for children will take place.
Be sure to bring your appetite as hot dogs and baked goods will be available for purchase with all proceeds benefiting Fort Defiance.