Nashville, TN – Legal Aid Society of Middle Tennessee and the Cumberlands and the attorneys who assist them on a pro bono basis handled 7,466 cases for low-income individuals and families in 2014.
This equates to more than $22.7 million in free civil legal advice and representation provided to Tennesseans in Legal Aid Society's 48-county service area.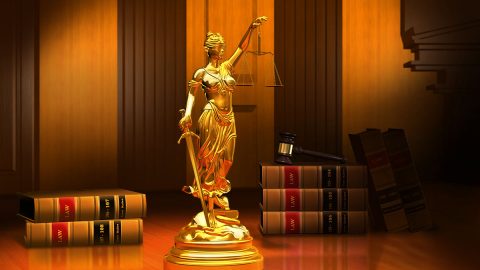 "We're honored to have helped so many people, and the value of free legal services goes beyond helping individuals. A recent report from the Tennessee Bar Association's Access to Justice Committee found that every $1.00 invested in legal aid services generated an $11.00 positive economic impact on the community. Each year our outreach improves, we're increasing the wellbeing of our region as a whole," said Gary Housepian, executive director of Legal Aid Society.
Legal Aid Society's staff and volunteer attorneys provided legal advice and representation on a wide variety of civil legal issues in 2014, including: family (30 percent), housing (17 percent), consumer (16 percent), income maintenance (13 percent), miscellaneous (10 percent), health (8 percent), employment (5 percent) and individual rights (1 percent) issues.
Attorneys across Middle Tennessee and the Cumberland Plateau contributed mightily to the work of Legal Aid Society in 2014 through pro bono efforts. In its first year, Legal Aid Society's Volunteer Lawyers Program saw 797 lawyers handle 2,386 cases and provide 6,801 pro bono hours.
"In 2014, our volunteer lawyers provided more than $2.4 million worth of pro bono legal services to Middle Tennessee communities," said Lucinda Smith, director of the Volunteer Lawyers Program. "We are very encouraged by the success that the new Volunteer Lawyers Program has had in its first year."
Aside from direct legal assistance through casework, Legal Aid Society helped thousands more through its educational programs. In 2014, Legal Aid Society staff members presented 284 community education programs that reached 5,858 Tennesseans. It also distributed 45,502 self-help brochures on common legal problems – and 188,337 more brochures were downloaded from its website, www.las.org.
Held 76 pro bono clinics, helping more than 1,400 clients.
Obtained more than $3.3 million in federal income tax benefits for low-income families through the Tennessee Taxpayer Project.
Worked more than 77,000 hours on cases and case-related matters for low-income individuals.
About the Legal Aid Society of Middle Tennessee
Legal Aid Society of Middle Tennessee and the Cumberlands advocates for fairness and justice under the law. The non-profit law firm offers free civil legal representation, educational programs and advice to ensure people in its region are able to protect their livelihoods, their health and their families.
It serves 48 counties from offices in Clarksville, Columbia, Cookeville, Gallatin, Murfreesboro, Nashville, Oak Ridge and Tullahoma. Legal Aid Society is funded in part by United Way. Learn more at www.las.org or by following the firm on Facebook.